Sponsors and Exhibitors have many impactful ways to connect with attendees and showcase their value within their own microsite!
Exhibitors can surface in various areas of the virtual event website.
They may show up as a recommendation to relevant attendees in their attendee profile, or as a banner at the top of a sponsored session.
Expo Hall
Sponsors really shine on the Sponsor page or Expo Hall. When an attendee goes to the Expo Hall page, they can see all event sponsors listed by tier.
Microsite Page
When an attendee clicks on a sponsor from the Expo Hall page, they are taken to that sponsor's microsite.
Exhibitors have various ways to connect with attendees on their microsite, such as:
Booth reps can chat with attendees by using the chat function located in the top right corner of the microsite.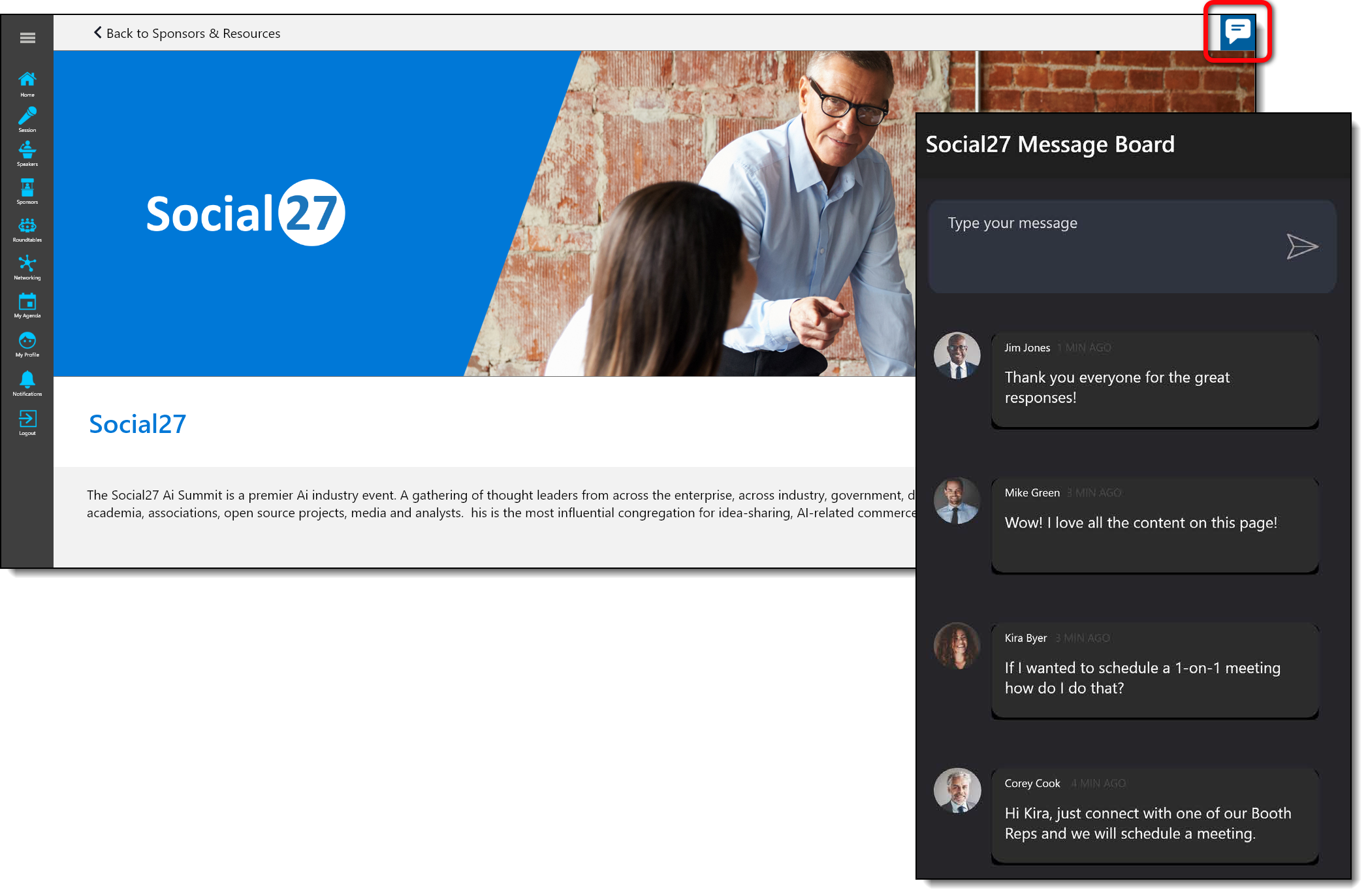 Booth reps can also view all the attendees who have gone to their microsite and message them directly. This Viewer list only appears to booth reps who have been assigned to that microsite.
More Reading: