| | |
| --- | --- |
| | This article explains how to use the Events Builder tool. To learn about this functionality in the Sponsor Workspace, click here. |
You can allow users who visit a sponsor booth (also called microsite) to chat with one another and with the booth representatives.
To enable this feature, log in to the Events Builder and select your event. Click Pages > Sponsors in the left navigation menu. Find the sponsor you wish to edit, click the ellipses in the top corner of their tile, then click Edit to reveal the Edit Sponsor page.
Scroll down to the bottom of the page to find the Chat settings: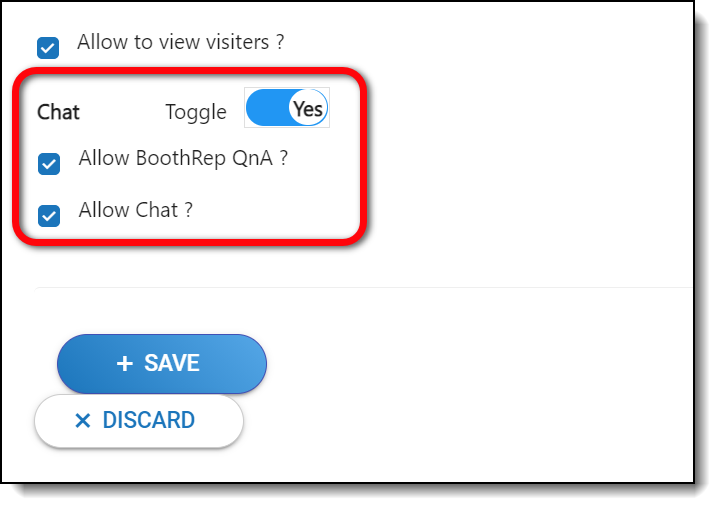 Turning the Chat toggle on will open the chat window automatically when users visit the sponsor booth. If this toggle is set to off, users will need to click the chat icon that appears in the top right corner of the sponsor page to reveal the chat window.
Below the Chat toggle, you will see the Q&A and Chat checkboxes. You can enable one or both of these. The Chat checkbox allows users to chat with one another. The Moderated Q&A checkbox will enable the Moderated Q&A tab in the chat window. Users can enter questions in this tab to be answered by the booth reps. Once a question is approved and answered by the booth rep, it will display in the Featured section. Until then, it will appear to the user in the My questions section.

Further Reading: