Social27's Analytics Dashboards give you the data you need to understand how your virtual event is performing on the Social27 platform. These Dashboards, based on advanced analytics, slice and dice large amounts and varieties of data to highlight key business insights and takeaways, and allow you to accurately assess your virtual events.
If you choose, you can make some of this data visible to your attendees in their profiles, which will appear as a My Activity tab. This article explains how to enable that setting and which data is visible to your attendees.
My Activity Data
Data in the My Activity tab includes:
Clicking the arrow to the right of an activity count will reveal additional data for that activity.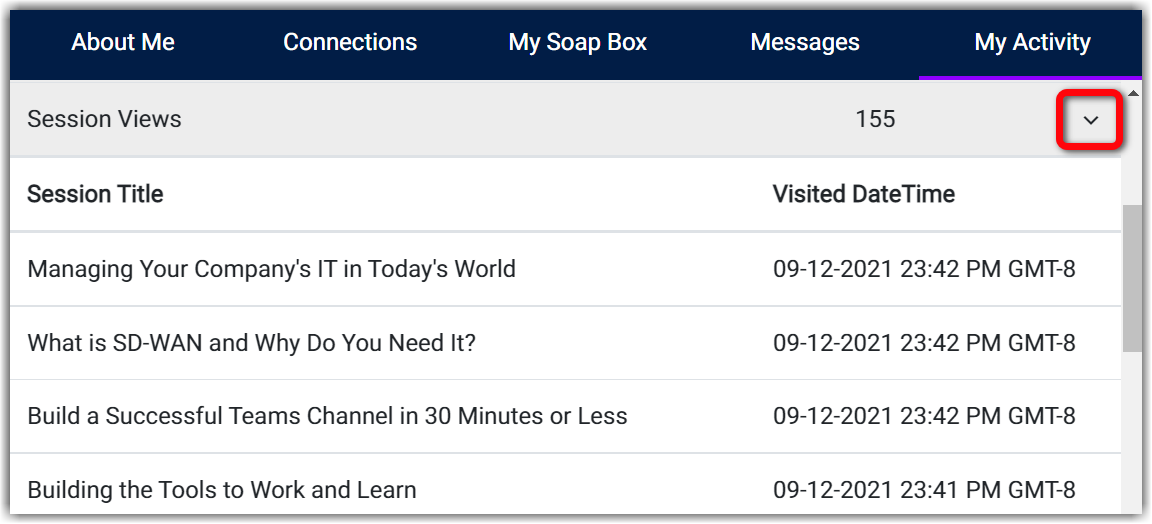 Note:
If an attendee has turned their profile to
incognito
, they will be hidden from other event attendees, but their activity will still appear on this tab, as well as on the rest of Social27's reports.
Enabling My Activity
To enable the My Activity tab, log in to the Events Builder, navigate to General Settings, and click Page Settings in the top right corner. Search for "profile" by using the top search bar.
Click the arrows to expand the Components sections and Settings sections.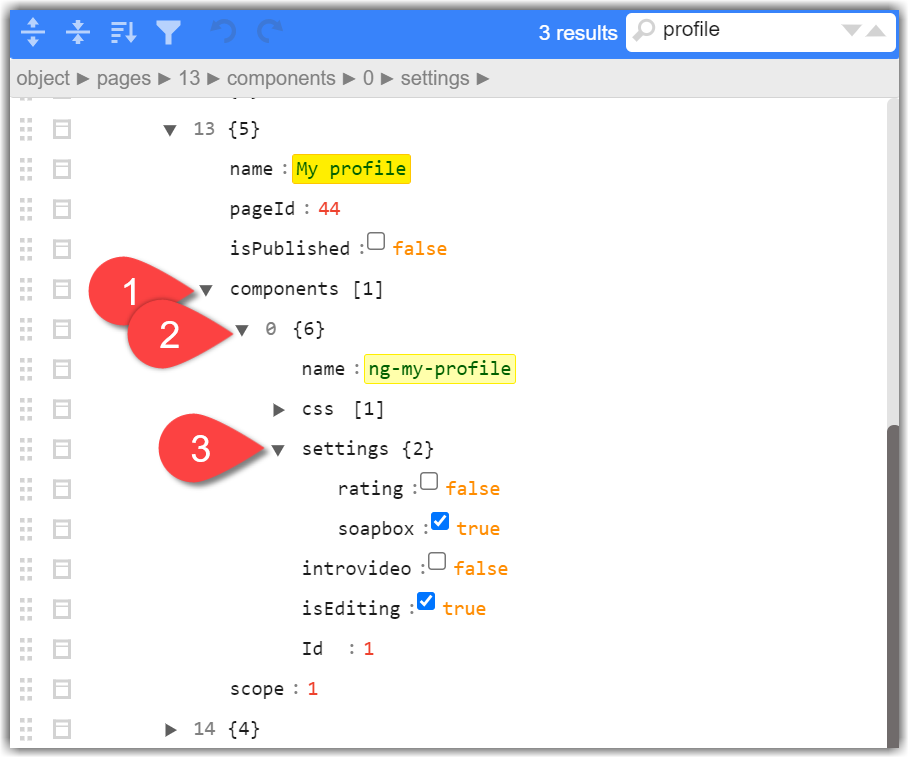 Click the square icon to the left of any of the profile settings (soapbox, for example) and select duplicate. Rename the duplicated setting to "myactivity", ensure that the checkbox is set to true, and click Save Page Settings.
Once your attendees log in to the event and open their profiles, they'll see the My Activity tab on the far right of their profiles.
Further Reading: