Hello World! are videos recorded by event attendees introducing themselves to everyone at the event. These videos can be found on attendee profiles or in the Hello World! section of the Networking Lounge.
Click the filters at the top of the Hello World! section in the Networking Lounge to find videos from attendees who have indicated the same Areas of Interest as you.
Creating a Hello World! Video
After you've logged in to the event, you can navigate to your profile and click the Record Hello World! Greeting button to create a Hello World! video.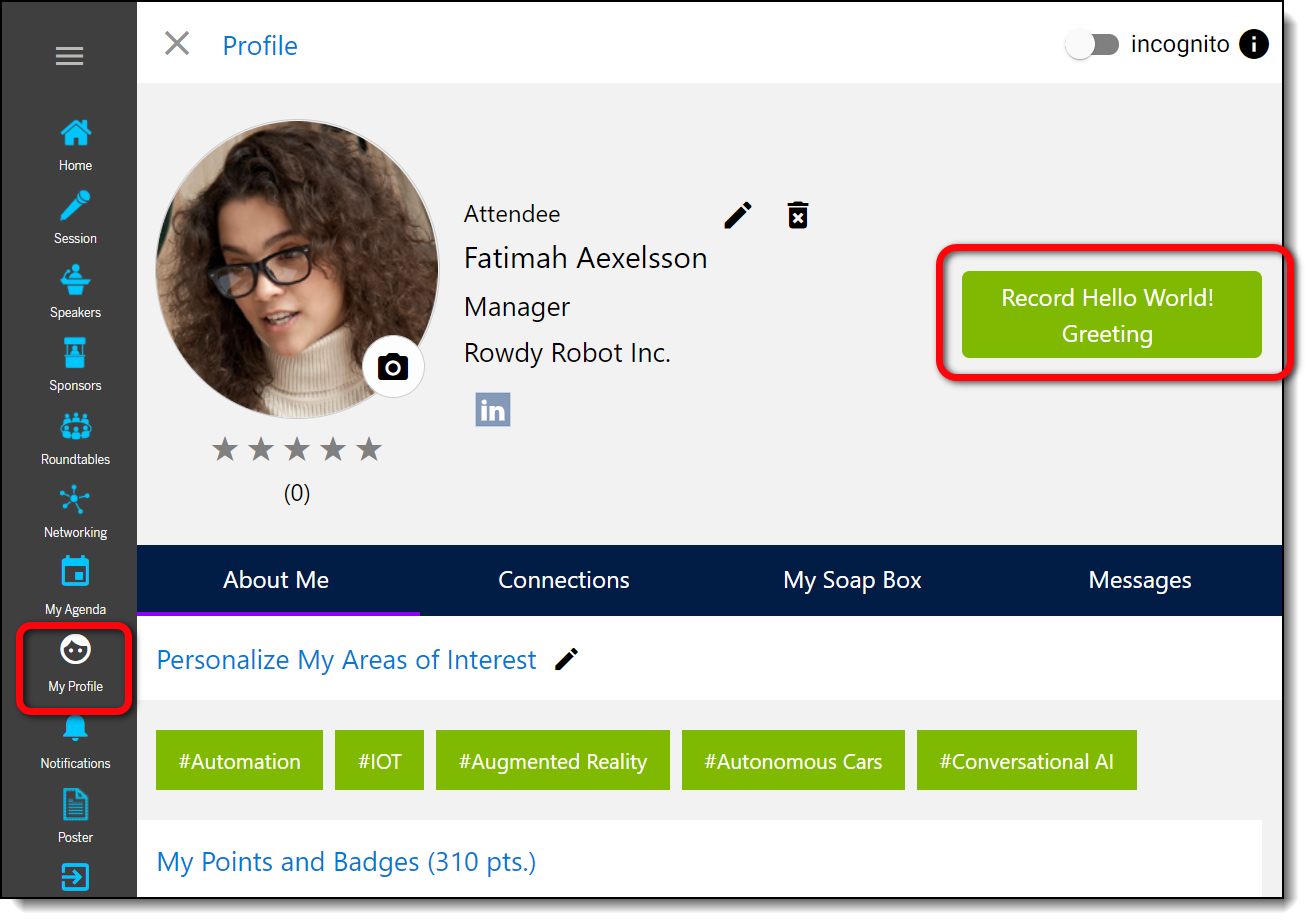 Note: Hello World videos can be a maximum of 30 seconds long.
 Further Reading: