The Social27 Analytics Gamification Dashboard gives you the data you need to understand how your users are interacting with the gamification aspects of the Social27 platform. The reports on this Dashboard will allow you to see which badges and points have been earned by your event attendees.
To access the Gamification Dashboard, log in to the Events Builder and use the left navigation menu to navigate to Analytics, then click the Gamification tab. Use the Download buttons if you wish to download the reports from the Gamification Dashboard. For a full list of all fields that appear in the Gamification reports, check out this spreadsheet.

The Gamification Dashboard includes the following reports:
Badges Earned By Users
The Badges Earned By Users report gives a list of badges that have been earned by your event attendees. You can view this information either in grid or table format.
Clicking a badge name will open the Badge User Detail report, which provides specific information about the users who earned that badge, including the date and time they earned it.

Tip: Click the back arrow to return to the Badges Earned By Users report.
Top Ranked Users
The Top Ranked Users report lists all of your event attendees and the number of points and badges they have earned.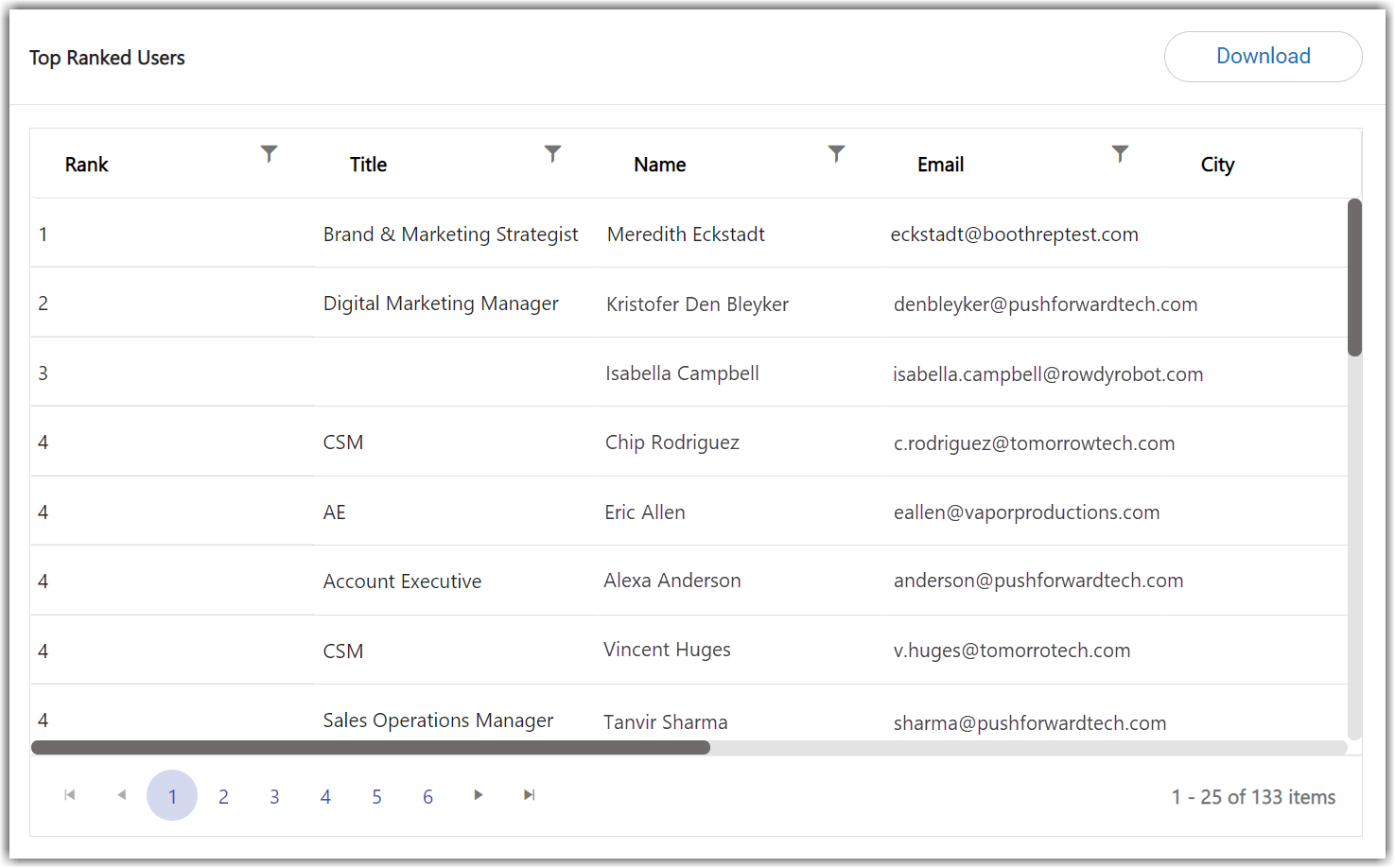 How Can I Use These Reports?
Consider awarding prizes to users based on their badge achievements during the event.
Use the time and date information in the detail report to understand exactly when each user earned a badge.
Further Reading: