| | |
| --- | --- |
| | This article explains how to use the Events Builder tool. To learn about this functionality in the Sponsor Workspace, click here. |
The Content Hub serves as your media library. You can upload links or files for your content to this page, which can then be added to the Playlists that appear throughout your event on sponsor microsites, the home page, Happy Hours, etc.. When you add a resource to the Content Hub, you can write a short description of it and tag it with Areas of Interest (AOIs) so it can be easily found by users.
To add items to the Content Hub, log in to the Events Builder and select your event. Select Pages > Content Hub from the left navigation menu and click Add Content. Insert the link to your content item or upload a file.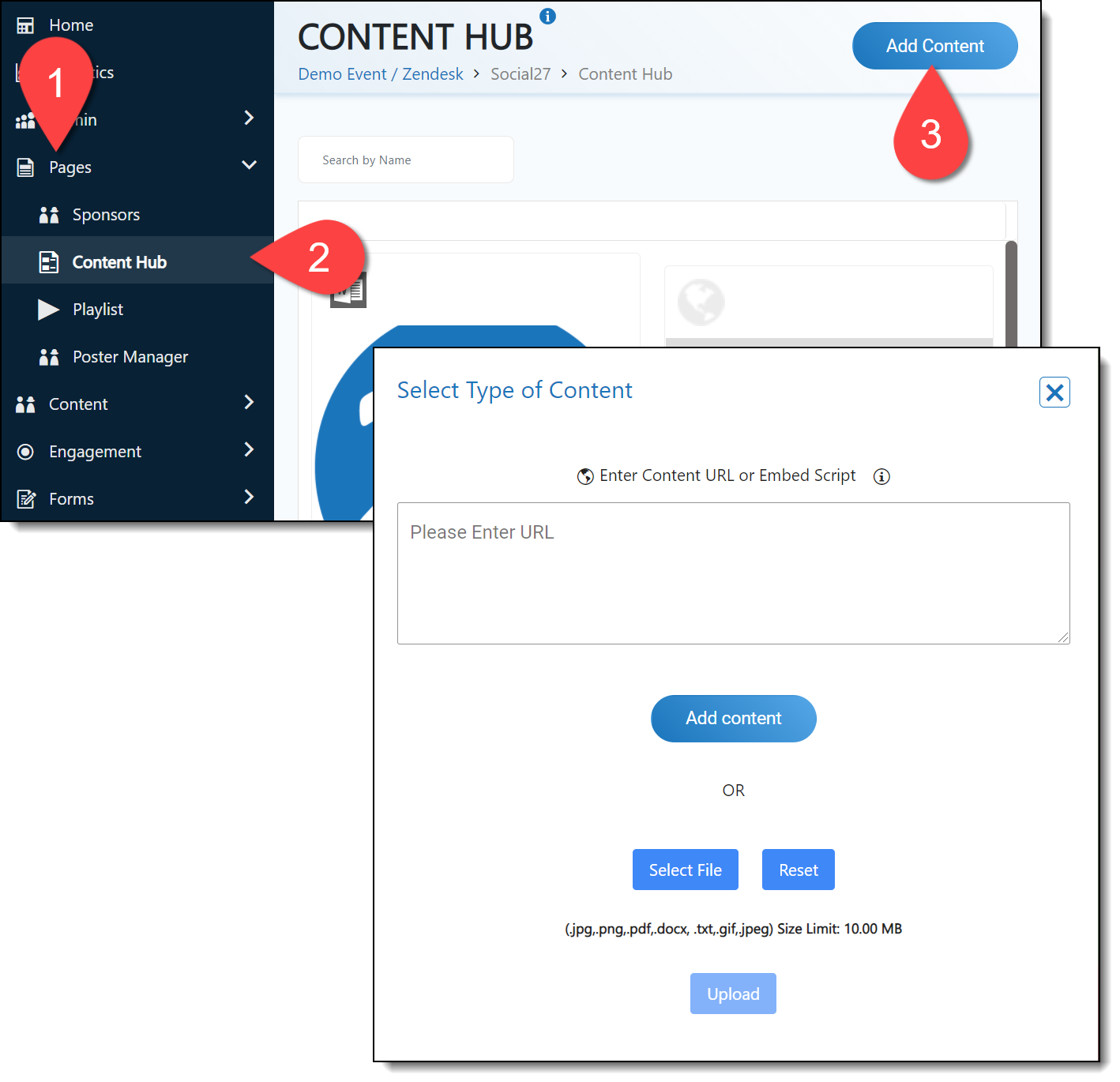 Note: File sizes are limited to 10 MB. If you want to upload a larger item (typically a video), instead host it on an external website (e.g., YouTube, Vimeo, etc.) and insert a link into the Content Hub instead.
Once you've added your item, the Content Detail page will appear and allow you to give the item a title, thumbnail, description, and Interest Areas (AOIs).
The Player Type field is the type of content item (file, image, iframe, external website, etc.).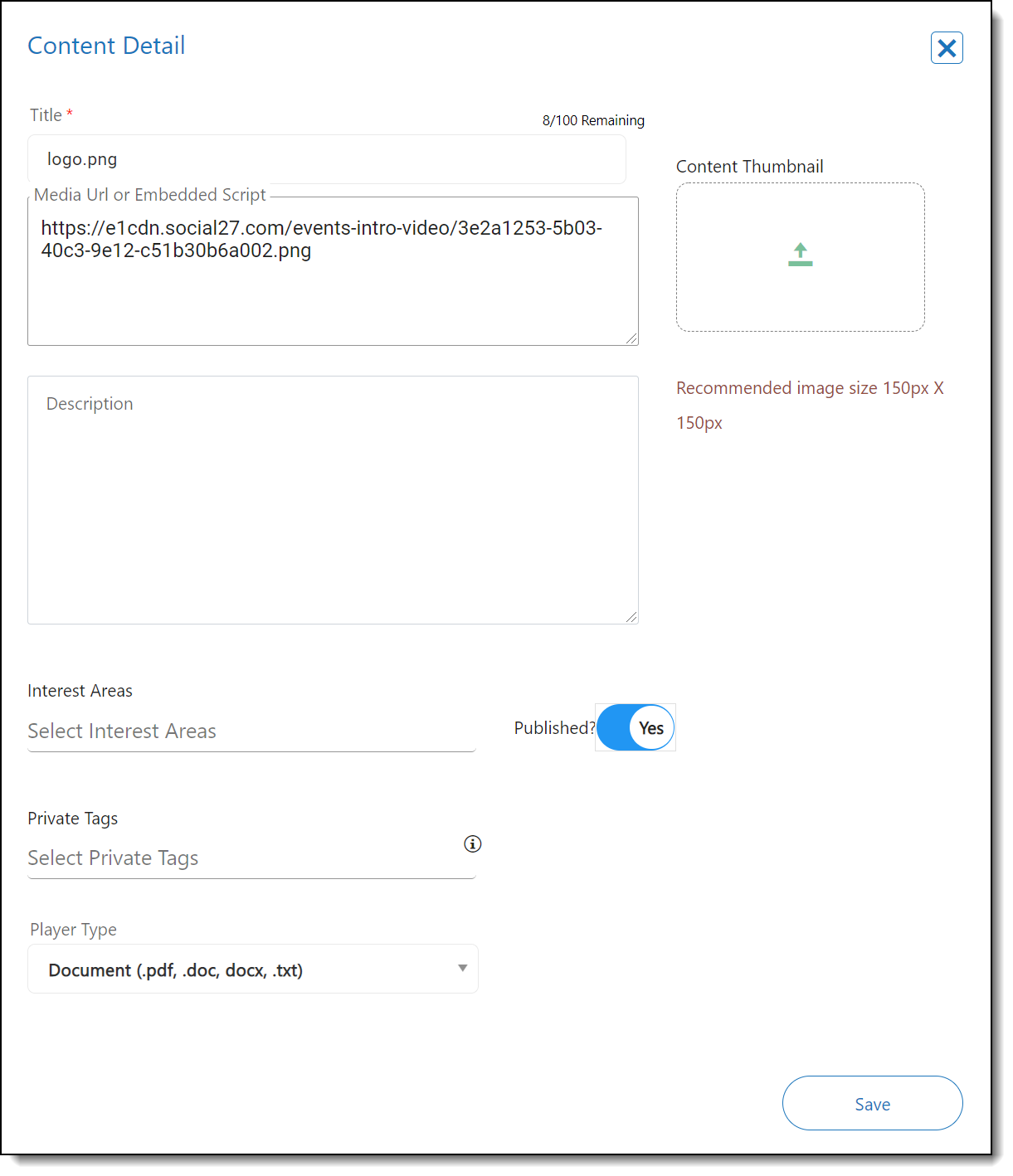 Tip: If you want to link out to an external website, check out this article.
Check out the video below for a walkthrough of this process:
You can edit any content item that has been uploaded to the Content Hub by clicking the pencil icon or delete content by clicking the trash can icon.
Further Reading: