You can restore deleted or deactivated users and move them back into "Active" status.
To restore a user, log in to Events Builder and select your event. Select Admin> Users in the left navigation menu. Click either the InActive Users or Deleted Users tab (depending on the status of the user) and use the search bar to find the user. Click the ellipses icon and either Activate User or Restore User.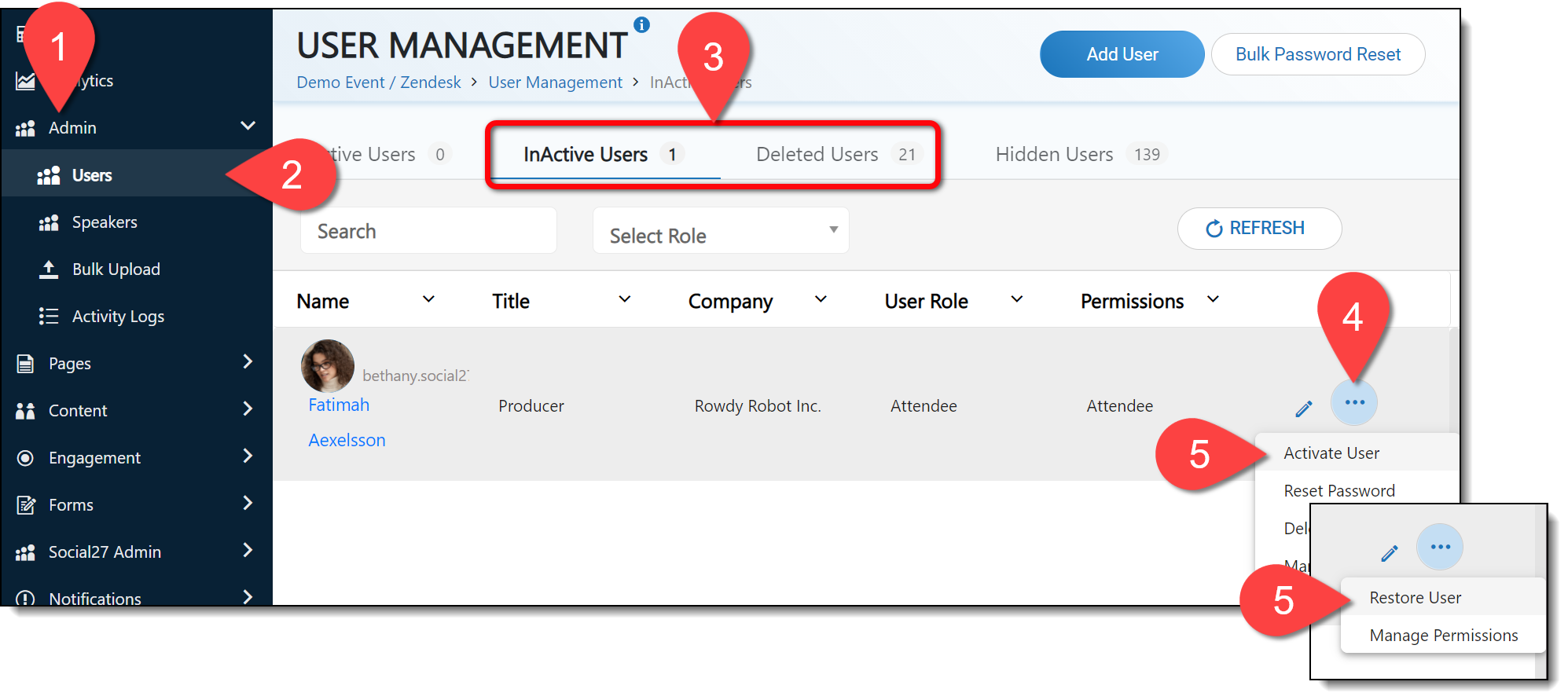 Restored/reactivated users will be moved from the Inactive Users (b) or Deleted Users (c) tabs to the Active Users (a) tab on the User Management page.

Further Reading: