| | |
| --- | --- |
| | This article explains how to use the Events Builder tool. To learn about this functionality in the Sponsor Workspace, click here. |
Roundtables and Boardrooms are small-group video meetings enabling participants to connect with other attendees, speakers, and sponsors.
This article explains how to create sponsored Roundtables and Boardrooms from the Events Builder. Topics include:
Create Meeting
To create a sponsored Roundtable or Boardroom, log in to the Events Builder and select your event. Before creating your meeting, ensure that either sponsored Roundtables, Boardrooms, or both have been enabled in General Settings.
Once the appropriate meeting type has been enabled, click Pages > Sponsors on the left navigation panel. Click the ellipses on a sponsor, then Manage. Scroll down to the Roundtables section and click Add Roundtable.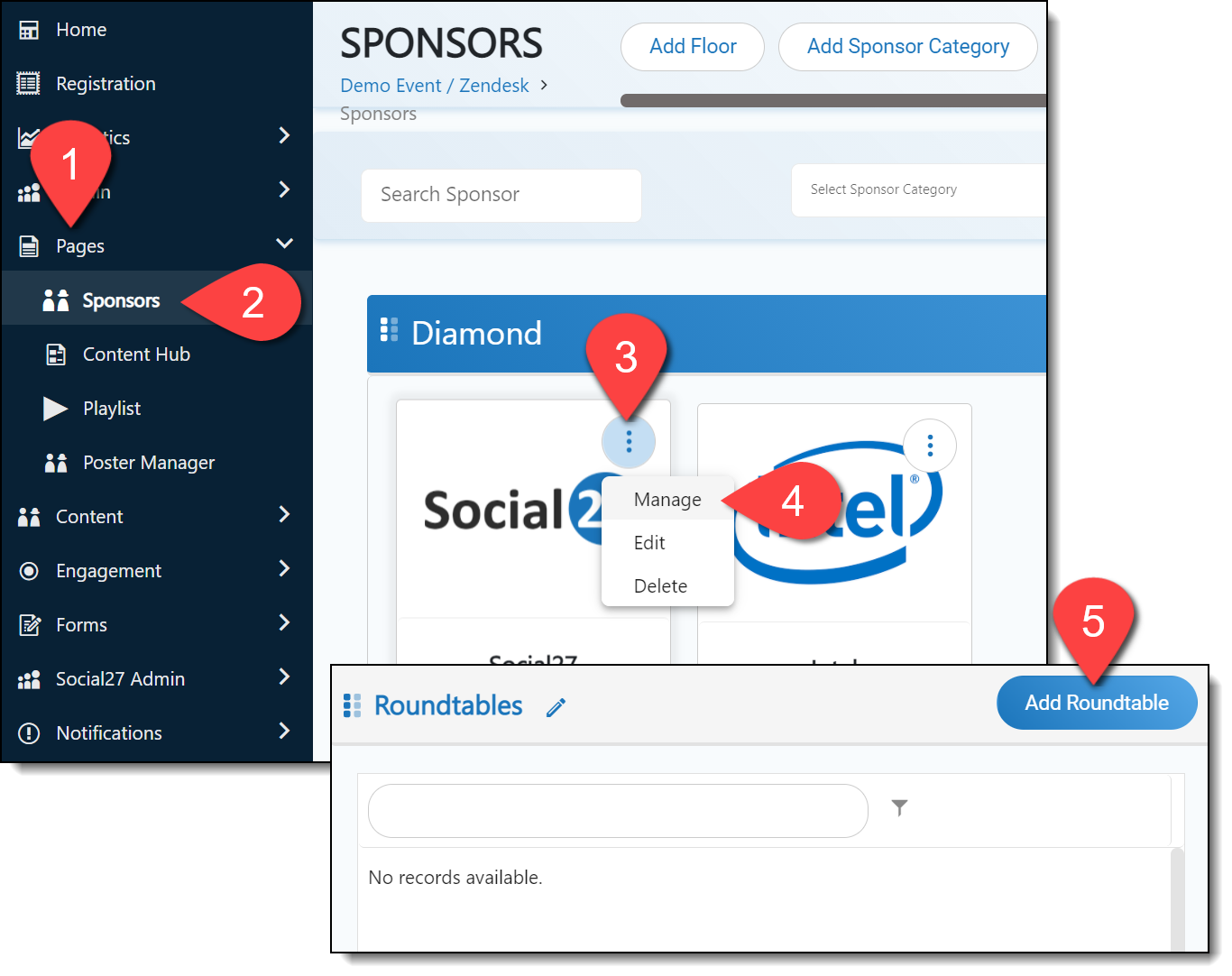 Note: Roundtables/Boardrooms need to be enabled for the sponsor before you can create one. To do this, click Edit from the sponsor's ellipses menu and check the Allow Roundtables or Allow Boardrooms checkboxes.
Follow the steps in this article to finish creating the Roundtable or Boardroom.
Further Reading: