The Social27 platform allows you to use different meeting providers in your Roundtables and Boardrooms. You can customize which providers are available for Roundtable/Boardroom creators to select from whenever they create a meeting.
To change this setting, log in to the Events Builder and select your event.
Select General Settings from the left navigation panel and click the Pages tab. Click the Roundtables dropdown to reveal Roundtable and Boardroom settings. Use the Select Providers checkboxes to set which providers can be used for Roundtables and Boardrooms. Don't forget to click Save at the bottom of the page after you've made your selections.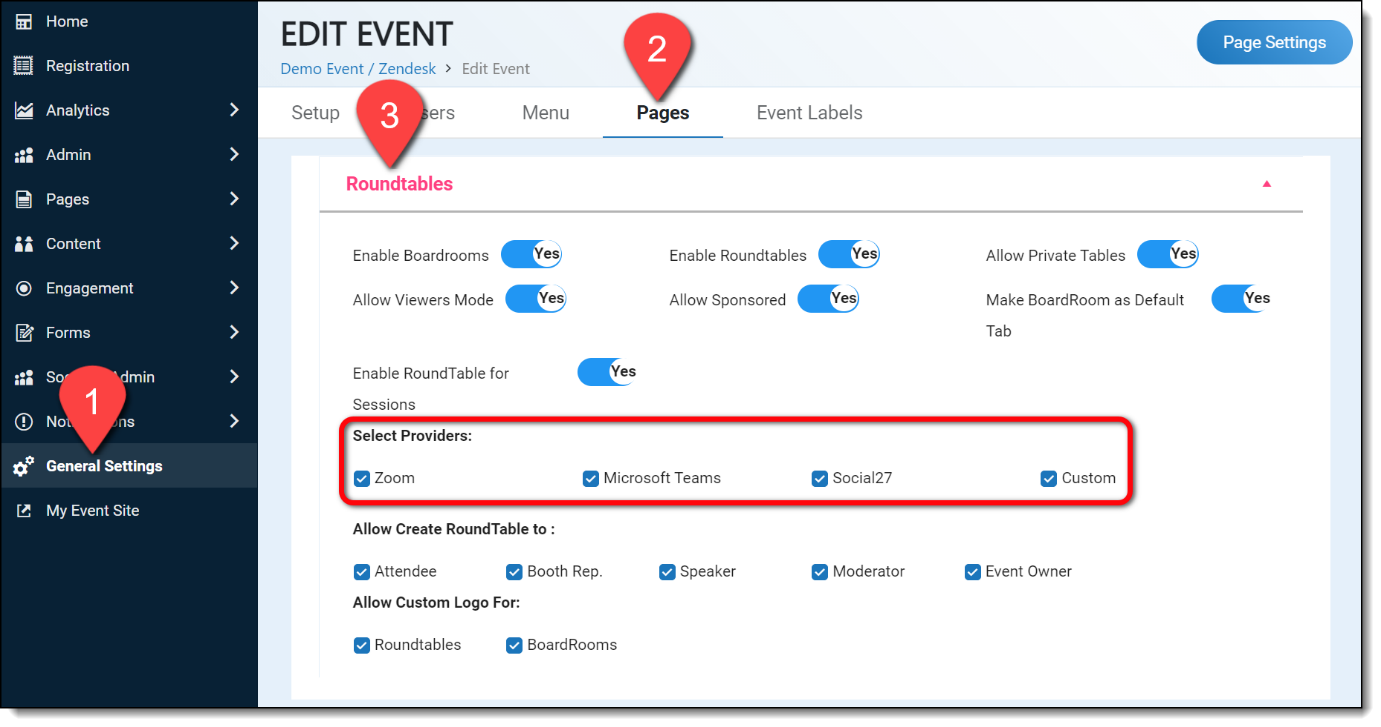 Users will see the available meeting providers in the event site whenever they create a Roundtable or Boardroom.
Further Reading: