As an event attendee, you have a profile that you can update to include your profile picture, bio, and Hello World! video. On your profile, you can view connections you make with other attendees, Soapbox videos you've uploaded, one-on-one chats sent to you from other attendees, and badges you have earned during the event.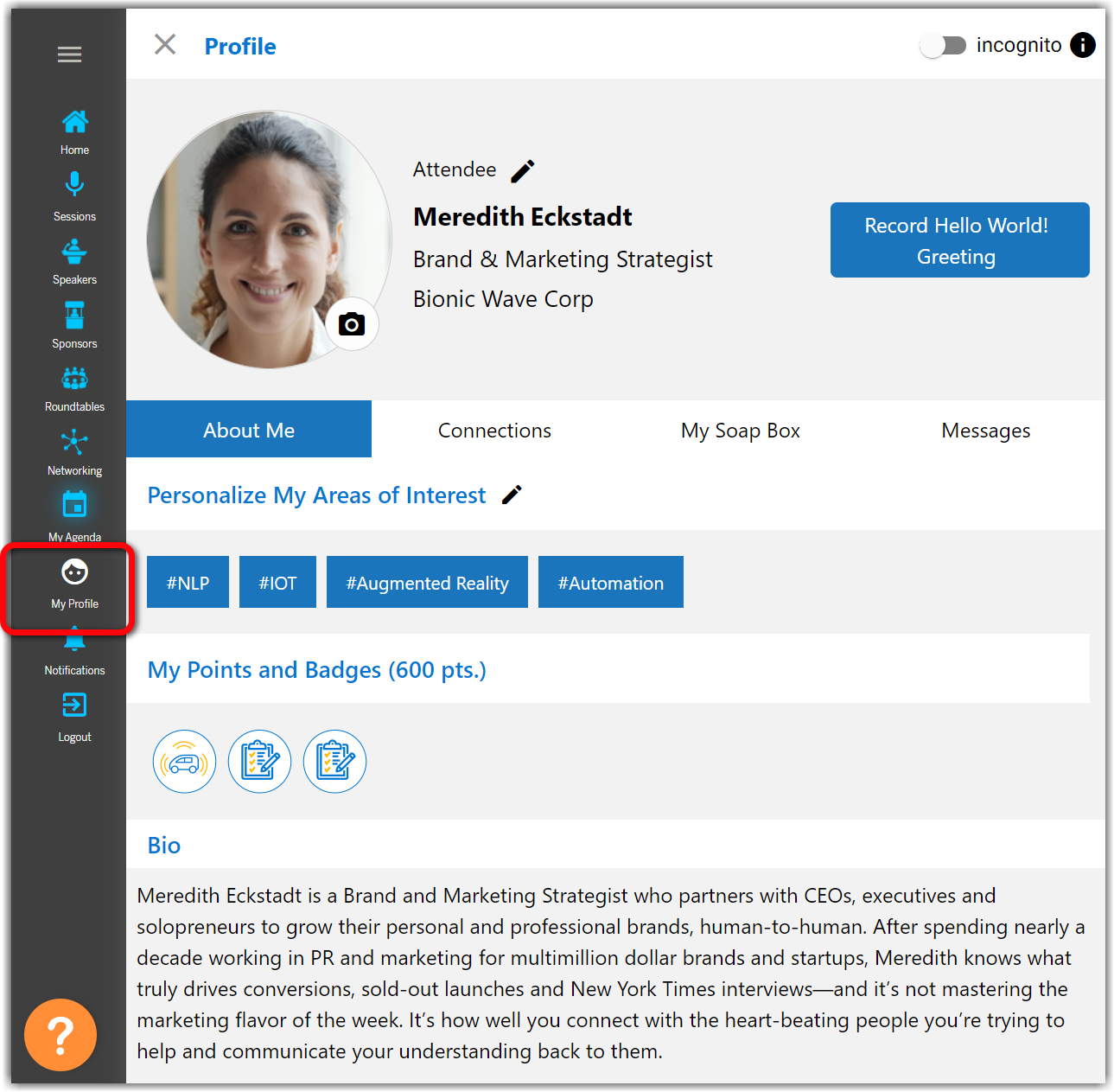 Watch this video for a quick walkthrough on how to set up your profile.
Tip: If you need to update your email address, contact the event owner or event support.
Further Reading: