Sessions are live or on demand online forums in which speakers give talks and presentations, and interact with attendees. Sessions can include keynotes, workshops, or breakout sessions.
You can participate in sessions by sharing a reaction, asking questions, and engaging in the chat.
To share a reaction, click one of the icons that appears on the right side of the session player. You can see how other attendees have reacted to the session below the session player.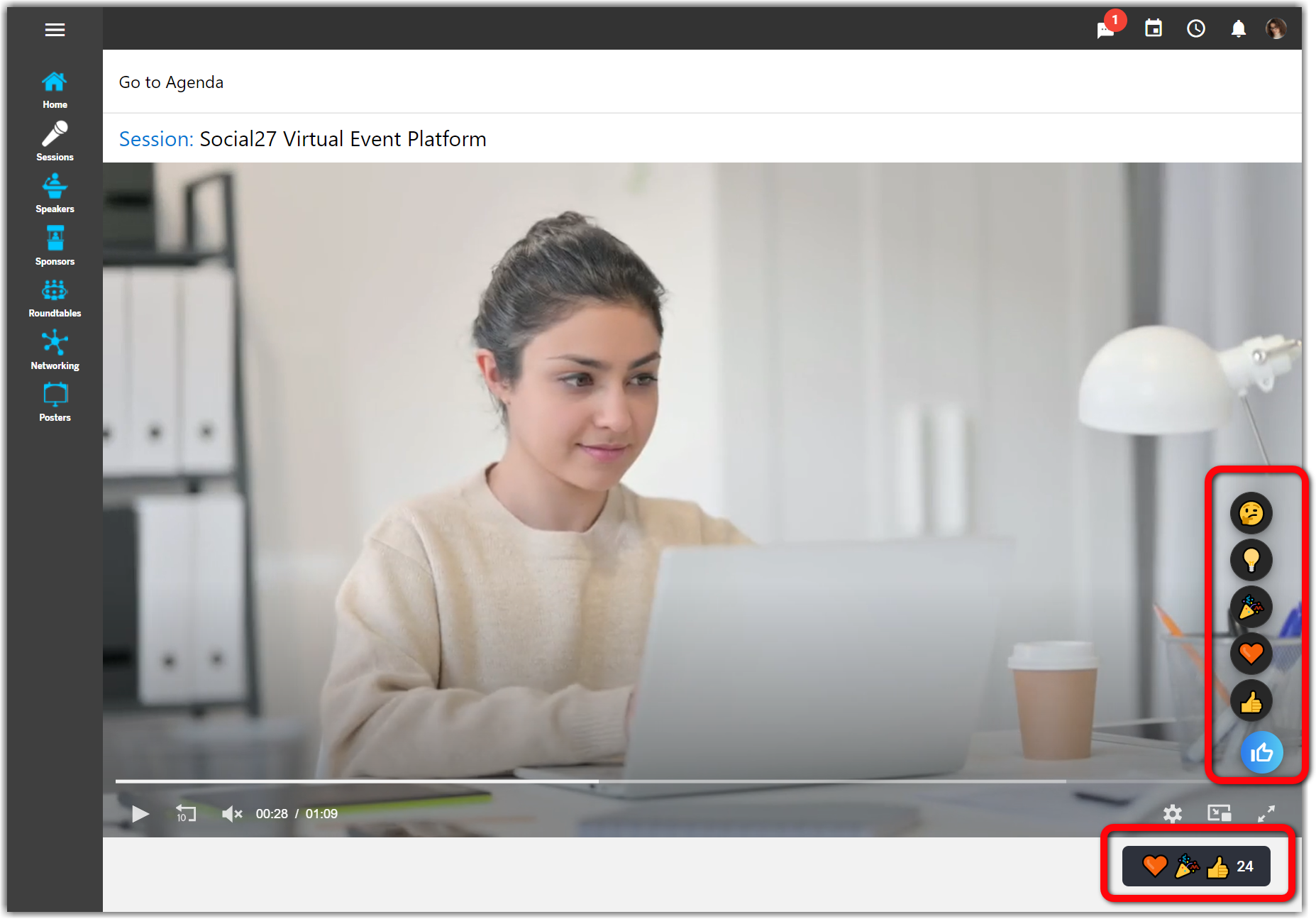 To participate in session chat, moderated Q&A, and polls, click the message icon in the top navigation menu to reveal the chat sidebar. The sidebar has three tabs: Chat, Moderated Q&A, and Polls.
Comments entered in the Chat tab will be shown to all session attendees.
If you want to ask the session speaker a question directly, enter it in the Moderated Q&A tab. Your question will first appear in the My Questions tab. It won't be visible to the rest of the session attendees until/if the moderator publishes it. If a moderator or speaker publishes your question, it will appear in the Featured tab, in addition to the My Questions tab, where the moderator, speaker, or any other session attendees can respond to it. Instead of publishing your question, a moderator may choose to keep it unpublished and send you a private reply instead.
Any polls created by the speakers and moderators will appear in the Polls tab where you can respond, as well as view the responses of all other session attendees.
Further Reading: