You can participate in live sessions by sending reactions, asking questions, and engaging in the chat.
To send a reaction, click one of the icons that appears on the right side of the session player.
To participate in session chat and Q&A, click the message icon in the top right corner of the session player to reveal the chat sidebar. The sidebar has two tabs: Chat and Moderated Q&A. If you want to ask the session speaker a question directly, enter it in the Moderated Q&A tab, and the session moderator will review it and pass it along to the speaker at the appropriate time.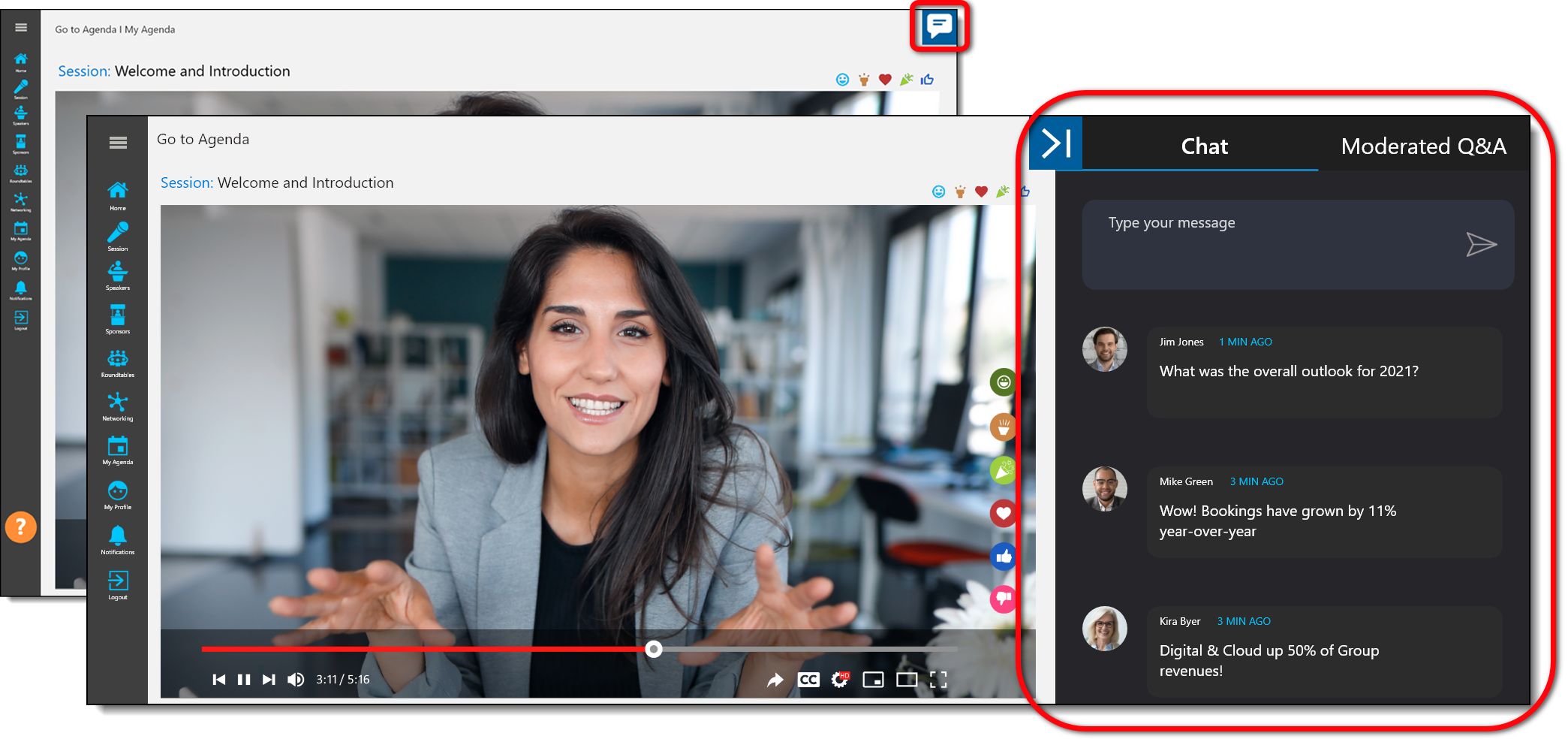 Further Reading: