Rather than using general Chat, you can direct questions to moderators and/or session speakers by using the Moderated Q&A tab. Moderated Q&A is most often found in in the right Chat sidebar on sessions, although it can also appear on Happy Hours, posters, and sponsor booths.
When you post a question to Moderated Q&A, your question will appear in the My Questions tab. It won't be visible to the rest of the session attendees until/if the moderator publishes it.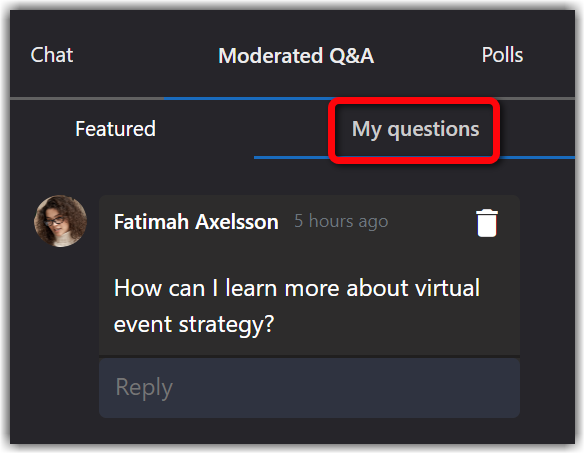 If a moderator or speaker publishes your question, it will appear in the Featured tab, in addition to the My Questions tab, where the moderator, speaker, or any other session attendees can respond to it.
Instead of publishing your question, a moderator may choose to keep it unpublished and send you a private reply instead.
Further Reading: