Figma is a free, online UI design tool that lets users create, collaborate, and prototype in real time. Social27 allows you to integrate Figma into your Roundtables, Boardrooms and sessions, enabling your event attendees to more effectively connect and exchange ideas.
Tips:
Figma is not enabled for every event. Check with the event organizer if you believe Figma might be useful for you.
Figma can only be used for sessions that are powered by Social27 Stream.
If Figma has been enabled for your event, you can access it by clicking the share screen button at the bottom of the session player once you've joined your session.
After clicking Figma, a popup will appear asking you to enter a Figma URL.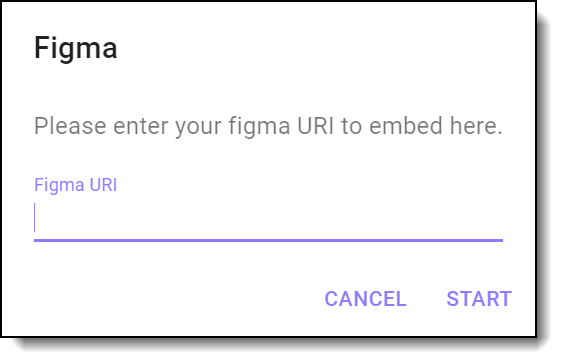 To find this URL, log into your Figma account, open the prototype you would like to share, and click play. When the prototype loads in a new window, click Share prototype. After setting who can view the link (typically this should be Anyone with the link), click Copy Link, and paste the link into the Soical27 meeting popup.
Once you've made your selection, Figma will appear on the screen for all attendees to see.
 Note: If the session is being recorded, Figma will NOT be included in the recording (although all other session audio, video, and screen shares will).
If you would like to stop using Figma and return to the regular session screen, click the share screen button and Stop Figma.
Check out Figma's Help Center if you have any questions about how to use Figma's features.
 Further Reading: