When an event owner creates an event in the Social27 Events Platform, they set a default time zone. If this time zone is different from your personal time zone, you can update the time zone that is displayed to you. Updating the time zone ensures that you don't miss any sessions, Roundtables, Boardrooms, or Happy Hours.
To update the time zone, click the clock icon that appears in the top navigation bar. You will see four options:
Event: The time zone set by the event owner when they were creating the event.

System:

All times will reflect your browser's time zone (which is typically based on your device's time zone).

Default:

The time zone set by the user when they were creating the individual event item (session, meeting, Happy Hour, etc.)
Other: Select any time zone from the dropdown list.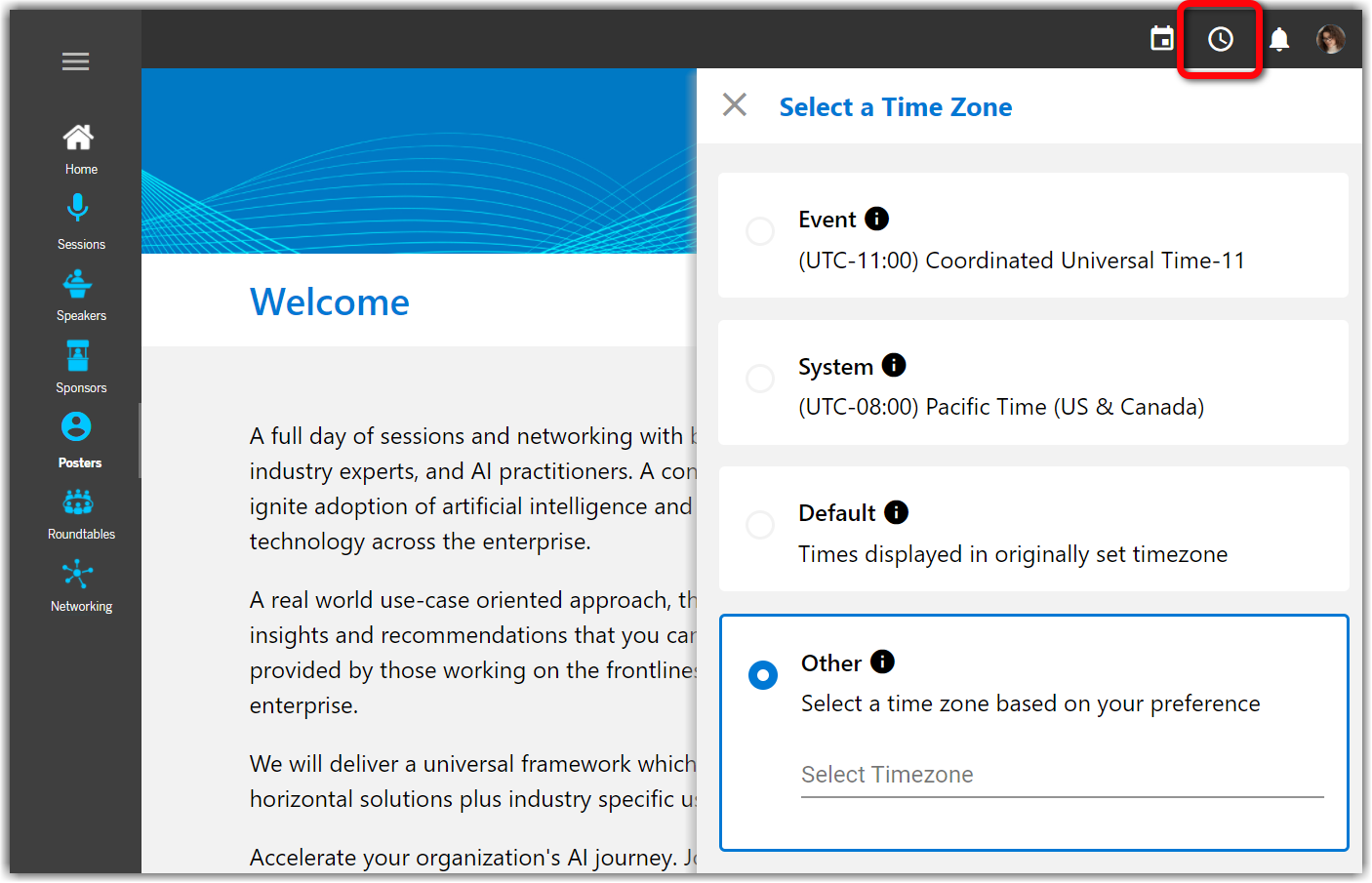 Once you've made your selection all times shown on the event site will be converted to your selected time zone.
Tip: To additionally make sure you don't miss anything, add items to your own personal calendar:
Further Reading: