Roundtables, Boardrooms, and One-on-Ones are small-group video meetings enabling participants to connect with other attendees, speakers, and sponsors.
When all of a Roundtable or Boardroom's slots are filled with users, the Social27 platform can allow more users to attend the meeting in Viewer Mode. In this mode, they can only watch the meeting and presentation; they cannot interact in it.  

 Note: This feature is only available for meetings where Social27 is the meeting provider.
Enabling Functionality in the Events Builder
To enable or disable this setting, log in to the Events Builder and select your event.  
Select General Settings from the left navigation panel, and click the Pages tab. Click the Roundtables dropdown to reveal the Allow Viewers Mode toggle. Turn the toggle on or off and click Save at the bottom of the page.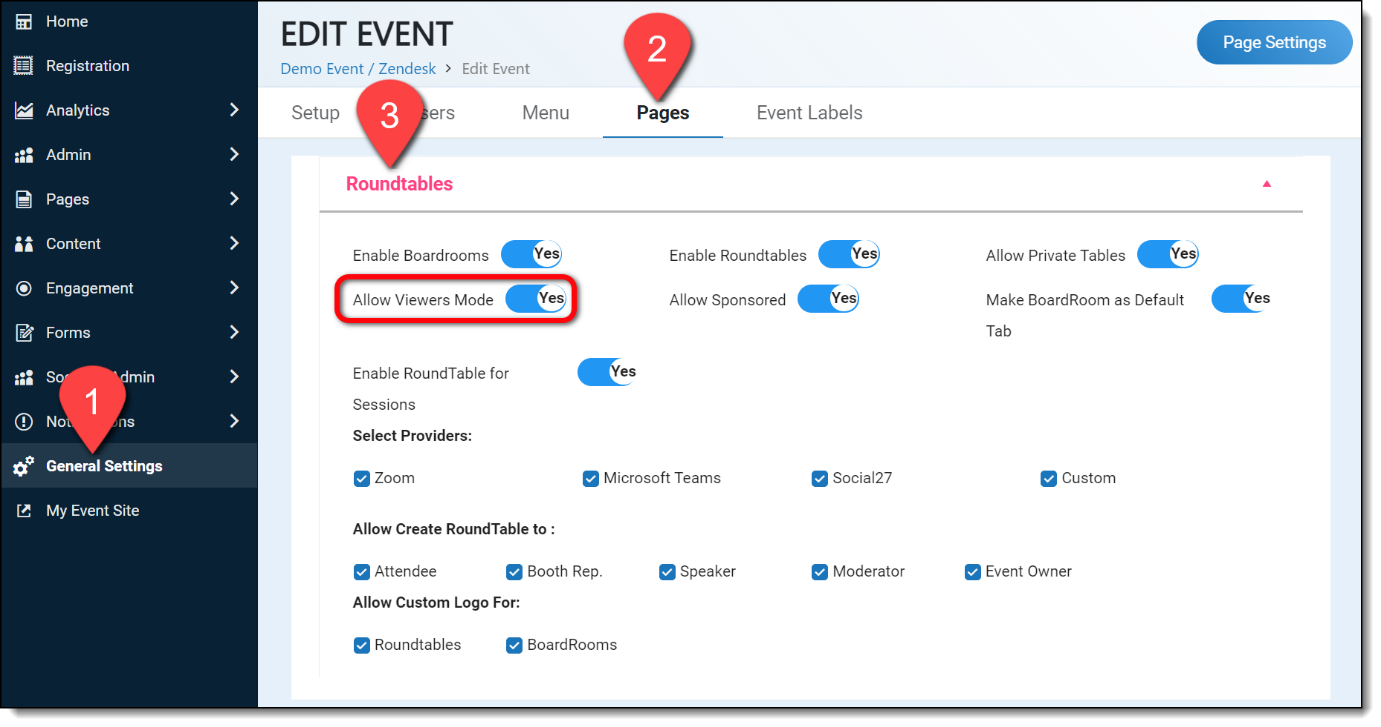 Viewing Functionality on the Event Site
Once this feature is enabled, users will see View Meeting instead of Join on the meeting tiles on the Roundtables page in the event site.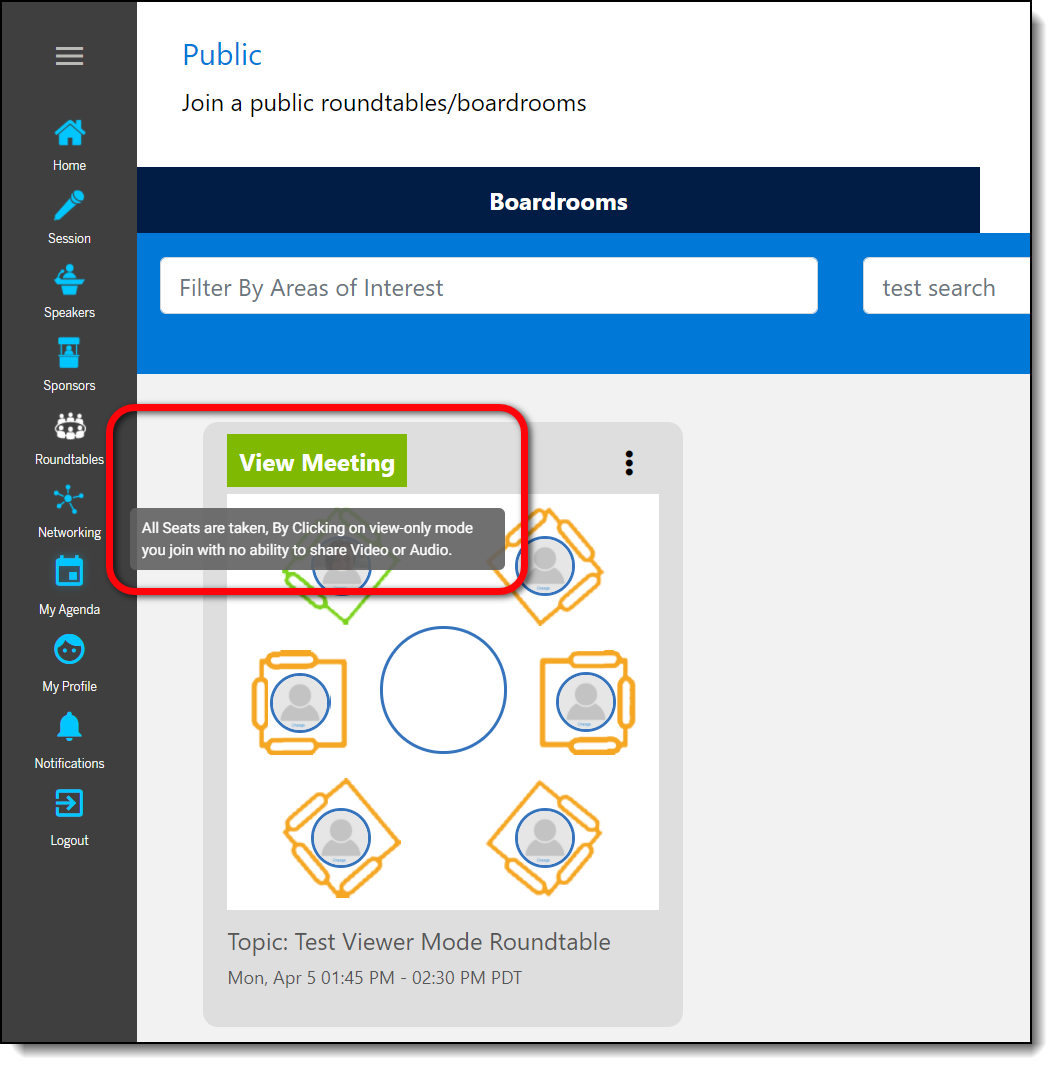 Users who click View Meeting will appear as viewers in the chat sidebar during the meeting. Such users can request to be added to the meeting as participants by clicking the Raise Hand button at the bottom of the screen. 
 Further Reading: