The labels that appear throughout your event site, including page and button names, can be easily customized using the Events Builder.
To customize event labels, log in to the Events Builder and select your event. Select General Settings from the left navigation panel, and click the Event Labels tab. Scroll down the list of labels until you find the one you want to customize, click the label row, and enter the new label name in the Custom Label column. Click Save.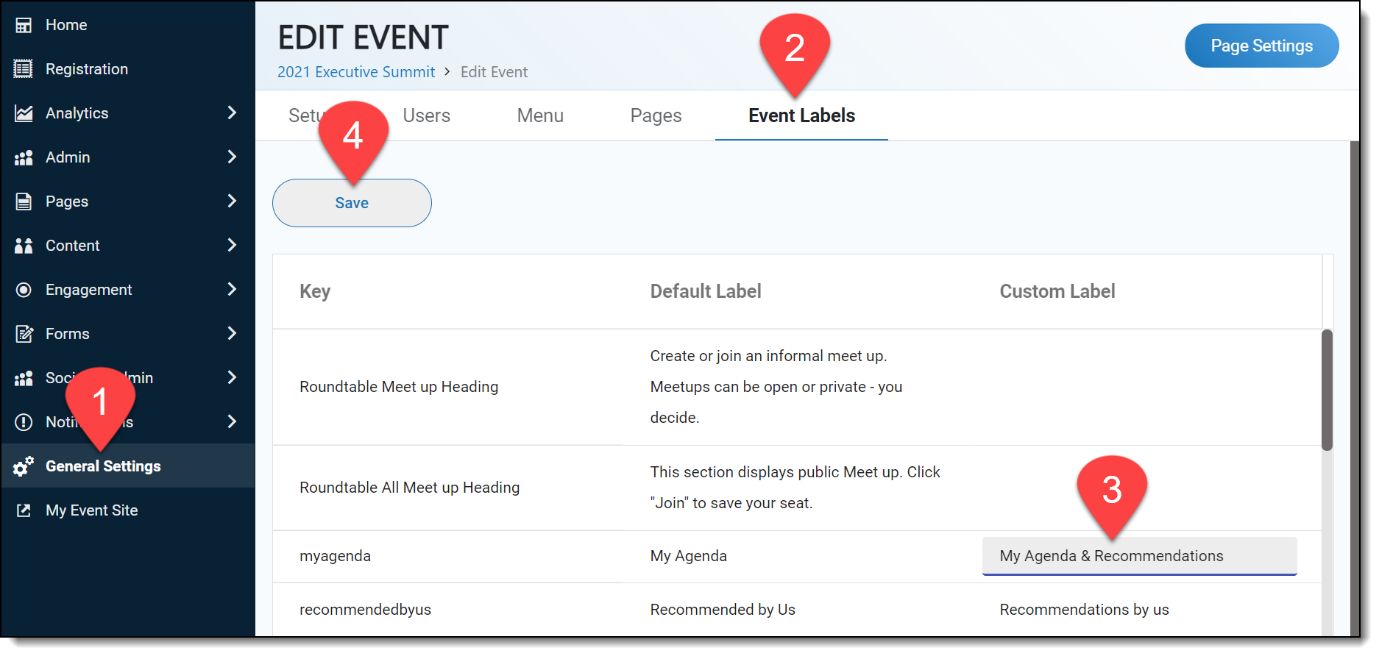 You can view your changes in the event site by clicking My Event Site in the left navigation panel.
Note: Please wait at least 5 mins after making a change before checking the event site for your updates.
A list of all customizable event labels, their default values, and images of their locations can be found in this spreadsheet.
Further Reading: