In order to help attendees find sessions of interest to them, you can adjust the search and filter settings on the Sessions page.
To access these settings, log in to the Events Builder and select your event.
Click General Settings in the left navigation panel, select the Pages tab and open the Sessions dropdown. Use the Filter toggle and the Toggle checkbox to determine when the search options are shown to attendees.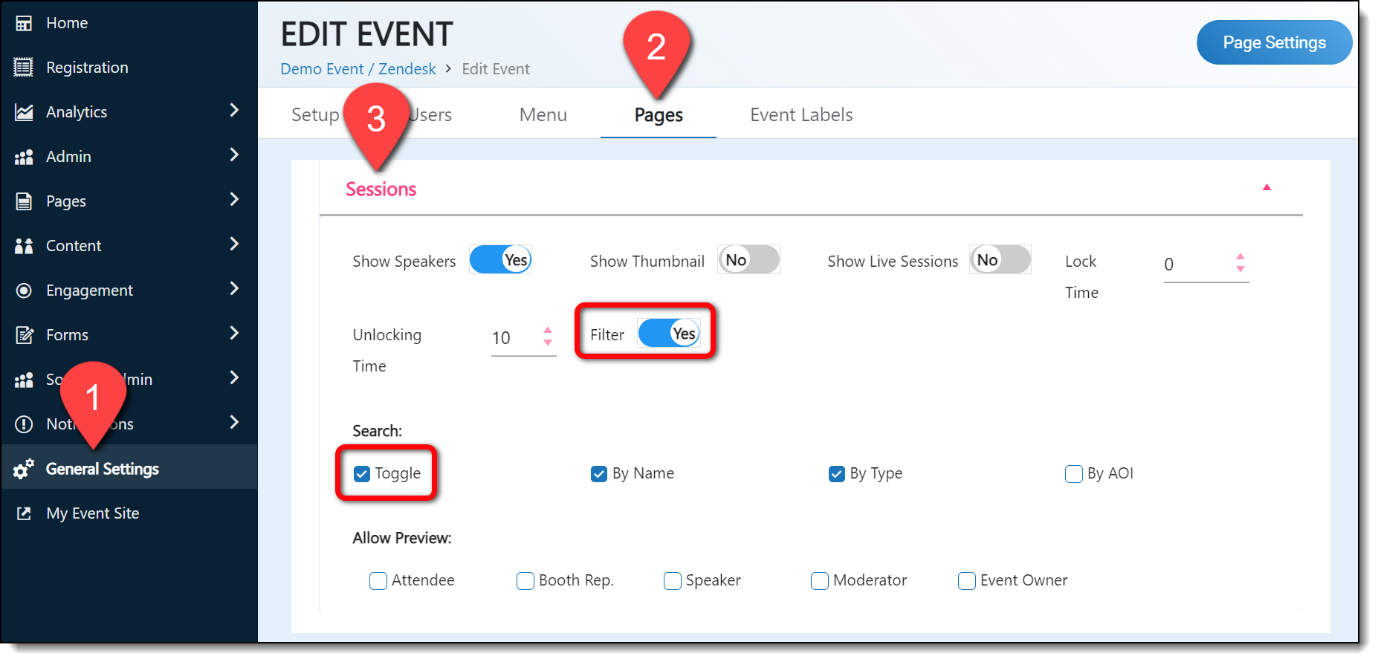 If the Filter toggle is set to on, attendees will see a Search & Filter label above the list of sessions. Clicking this label will reveal the search bar and available filters. If you would prefer the search options be visible by default, check the Toggle checkbox. Attendees will see the search options by default when they visit the Sessions page and can click the Hide toggle to close the search menu.
You can further customize session search settings by using the By Name and By Type checkboxes.
The By Name checkbox allows attendees to search for sessions by typing words in the search bar. The By Type checkbox will reveal a list of session types available in the event. Attendees can check the boxes beside these types to filter the list of sessions.
Further Reading: