What is happy hour?
Happy Hour is where attendees can connect to other attendees with the same interest. They would be able to see different group chats with different topics that they might be interested in and have connections with.
Where can you find Happy Hour?
Login to Admin-> Look for your Event -> Choose Content from left navigation panel -> Select Happy Hour
Once you click on Happy Hour and from there you will be able to see your Happy Hour list and manage them as well.
How to add happy hour?
From the Happy Hour page, navigate through the upper right side of your screen. Look for the blue button that says "Add Happy Hour ".
Once you clicked on the "Add Happy Hour" button, you will be given options on when your chat will be up and available for all attendees and when it will end.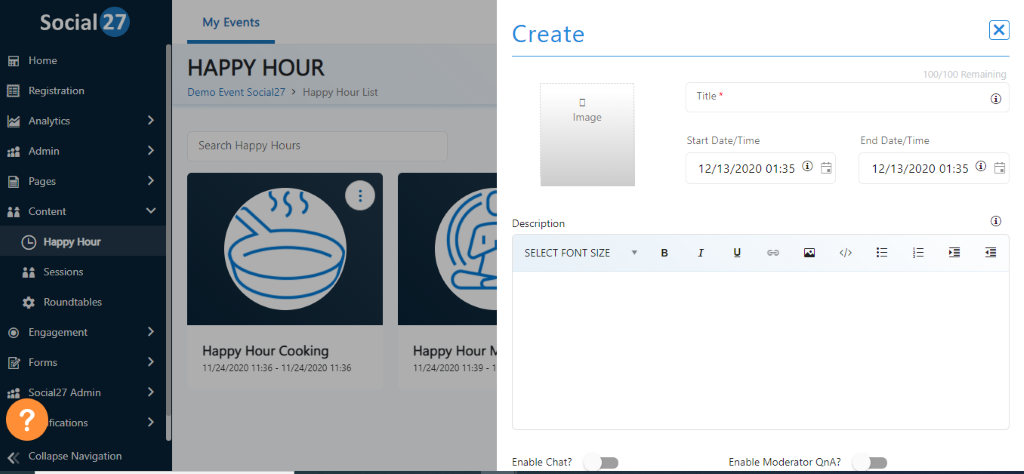 Just enter a title for your Happy Hour chat, set the date and time for when you would like it to start and to end. You can also add any image you want for the picture of the group chat. You can also add a description of the group chat you are creating. An option to enable the chat and enable a Moderator Q&A can also be set up from here. Once everything is set, scroll down and click on the "Save" button to proceed.
Please note that there is no limit for Happy Hour attendees. However, only the event host can create Happy Hour. You may also set multiple Happy Hours at the same time.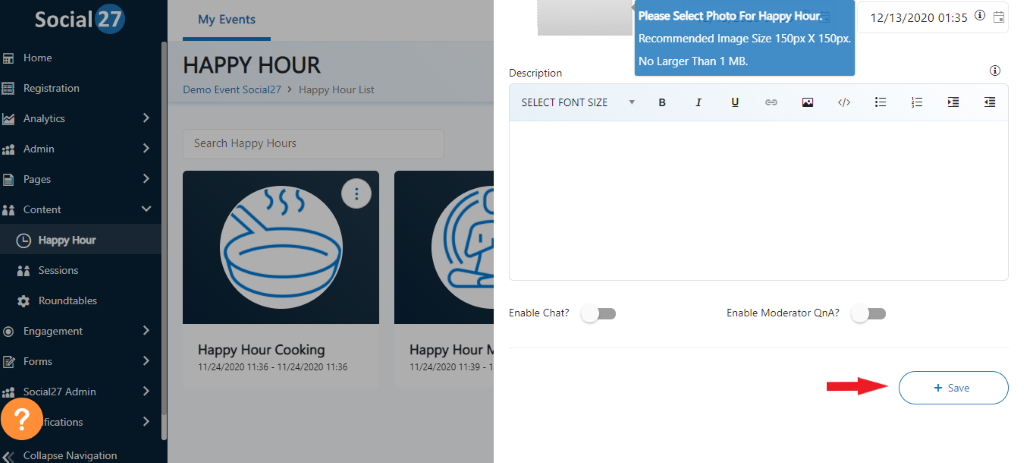 Read Also: