Roundtables and Boardrooms are small-group video meetings enabling participants to connect with other attendees, speakers, and sponsors.
The topics discussed in this article include:
Finding Meetings
Roundtables and Boardrooms can be found by clicking Roundtables in the left navigation menu. This page is split into two sections: My Roundtables and All Roundtables. Roundtables appear on the Roundtables tabs, and Boardrooms appear on the Boardrooms tabs.
The My Roundtables section includes all Roundtables and Boardrooms you have created, been invited to, or joined.
The All Roundtables section is split into the Sponsored and Public sections. The Sponsored section contains all meetings created and sponsored by the organizations who are sponsoring the event. Sponsored meetings will usually contain a logo of the company who is sponsoring the meeting.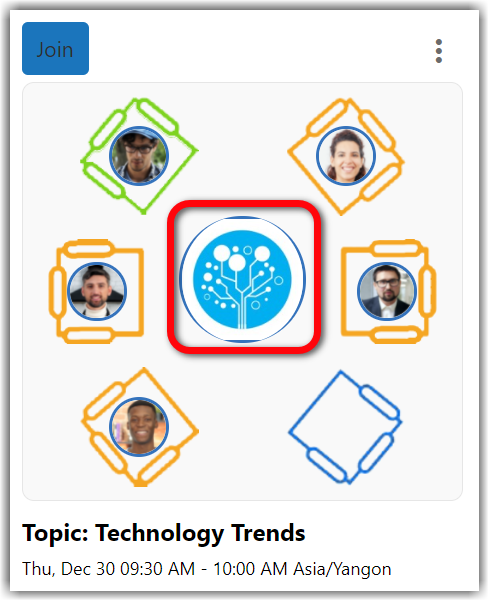 The Public section includes all public meetings that have been created and are available to join. (Private meetings will appear in the My Roundtables section only for attendees who have been invited to them.)
Use the filter and search options to search each section for meetings that match your interests.
Joining Public Meetings
To join a public Roundtable or Boardroom, navigate to the meeting and click the Join button.
Launching Meetings
To stat a meeting you have joined, click Launch on the meeting tile. (You will only be able to launch the meeting once its scheduled date/time has arrived). Once inside the meeting, you have different ways to interact with the other meeting participants. You can (a) chat using the sidebar, (b) turn on your video/microphone, and (c) share your screen or use other tools the event owner has decided to integrate into their event meetings.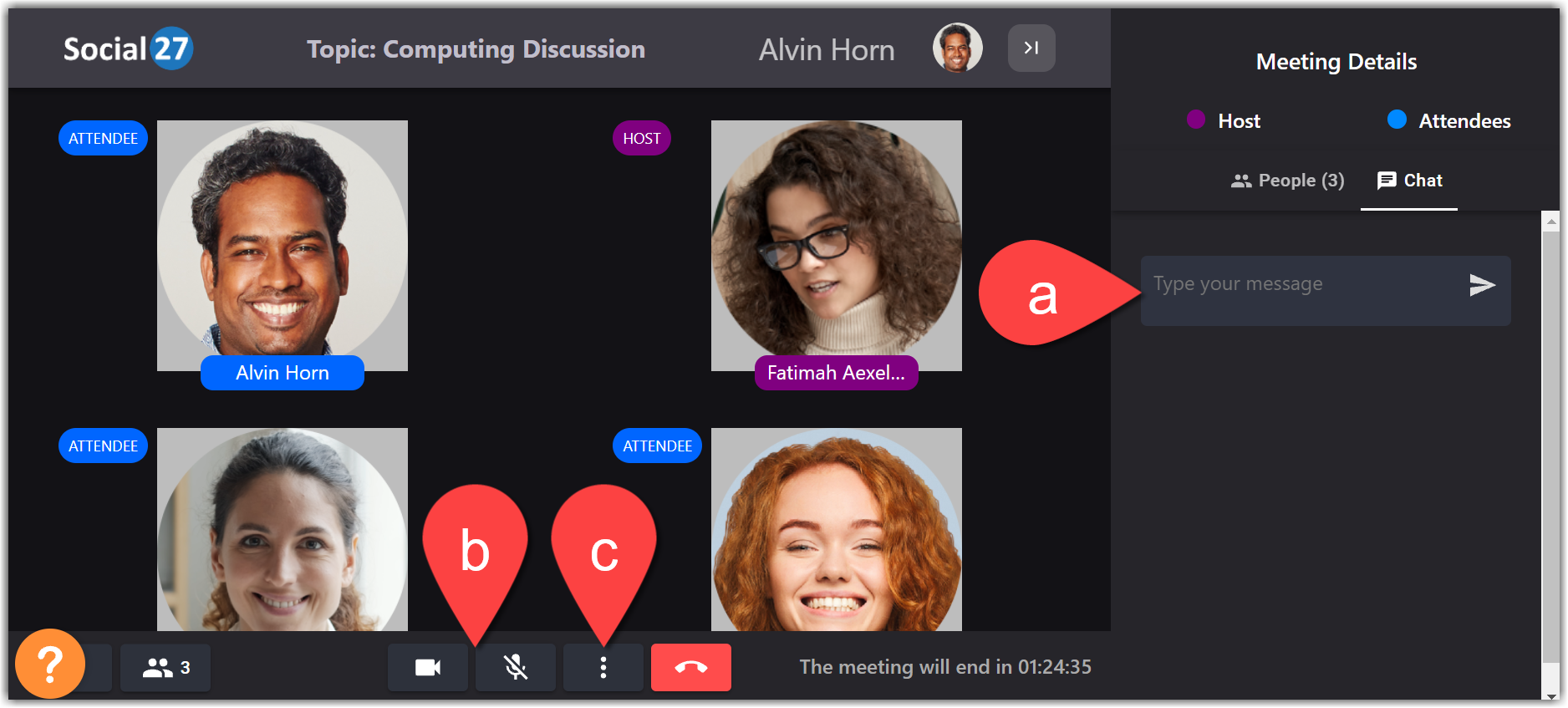 Viewing Full Meetings
If a meeting you would like to join is full, you will see a View Meeting button instead of a Join button in the top left corner of the meeting tile. If you click this button (at the meeting's scheduled time), you will be able to listen in to the discussion and view any presentations that are shared, but you will not be able to interact with the meeting participants unless a spot opens up and the meeting host adds you as a meeting participant.
Note: The View Meeting functionality is only available for meetings powered by Social27. This features is not supported for meetings powered by Microsoft Teams, Zoom, or custom links.
Further Reading: