You can interact with event sponsors during the event, and provide your information to continue to connect with them afterwards. During the event, there are three main ways to interact with sponsors:
Expo Hall
The easiest way to find and interact with sponsors is by visiting the Expo Hall and clicking on a sponsor booth.
Once you've navigated to the booth, you'll see different contact options as you scroll down the page:
Scan your badge to give your information to the sponsor (this feature may not appear on all sponsor booths)
Chat using the window on the right side of the screen
Connect with a booth rep
Click Meeting Scheduler to schedule a meeting with a booth rep
Meetings
Some sponsors will host meetings in which their booth reps can interact with event attendees. You can find these sponsored meetings (marked with the sponsor's logo) either in the Sponsored section of the Roundtables page or on the individual sponsor booth pages.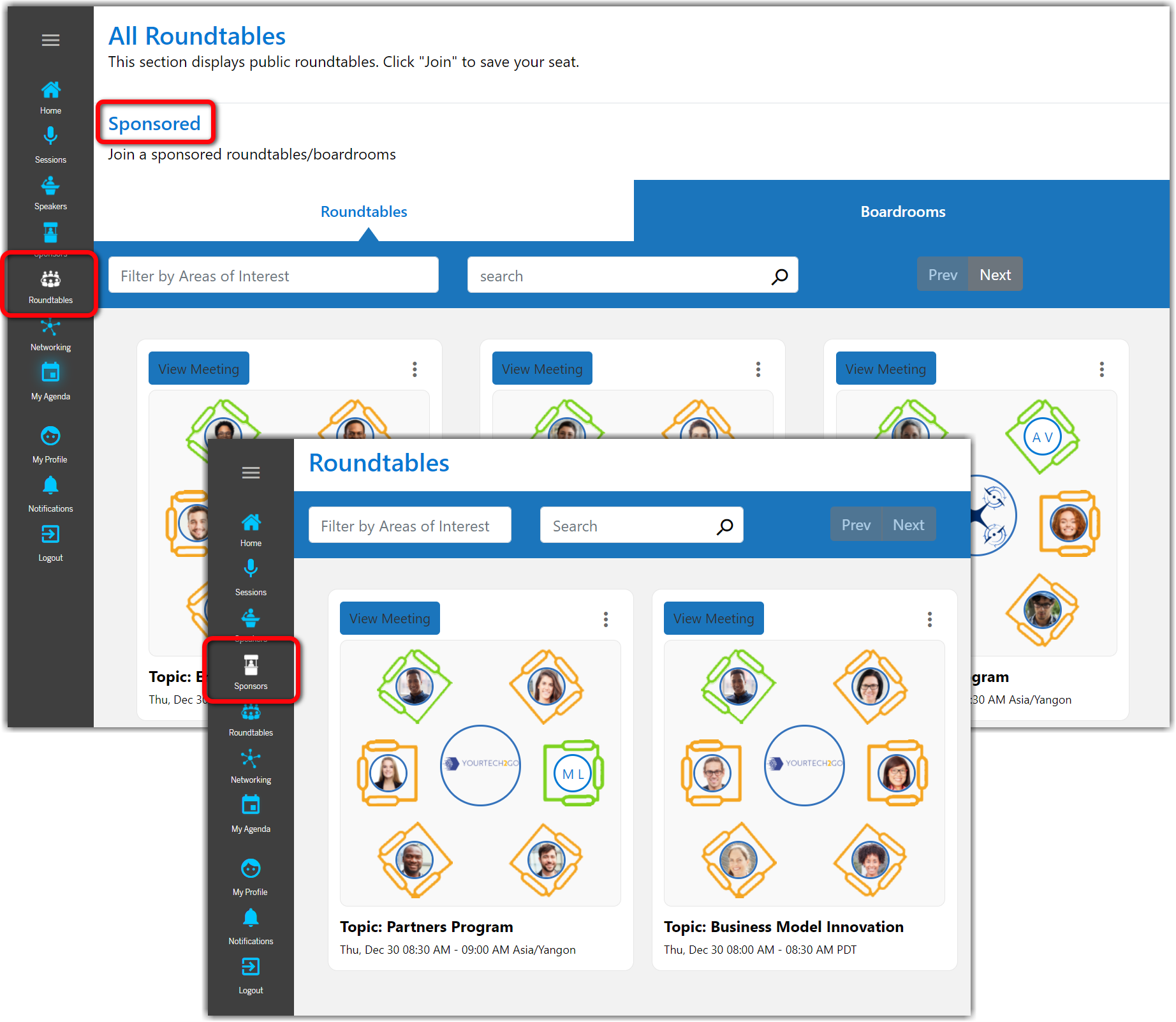 Sessions
Some sponsors will host sessions. You will know if a session is sponsored if a logo is displayed below the session player:
Further Reading: