This article explains how to set up a stripe account and grant Social27 developers access to the account so you can collect payments from your event attendees.
Stripe allows business owners to accept payments from credit and debit cards, mobile wallets, and buy-now-pay-later services. Stripe also supports payments in a variety of currencies.
Follow the steps below to set up your own Stripe account and grant Social27 access.
1. On the Stripe home page, click Start Now, or if you have an existing account, click Sign In.
2. Create a new account.
3. Verify your email address.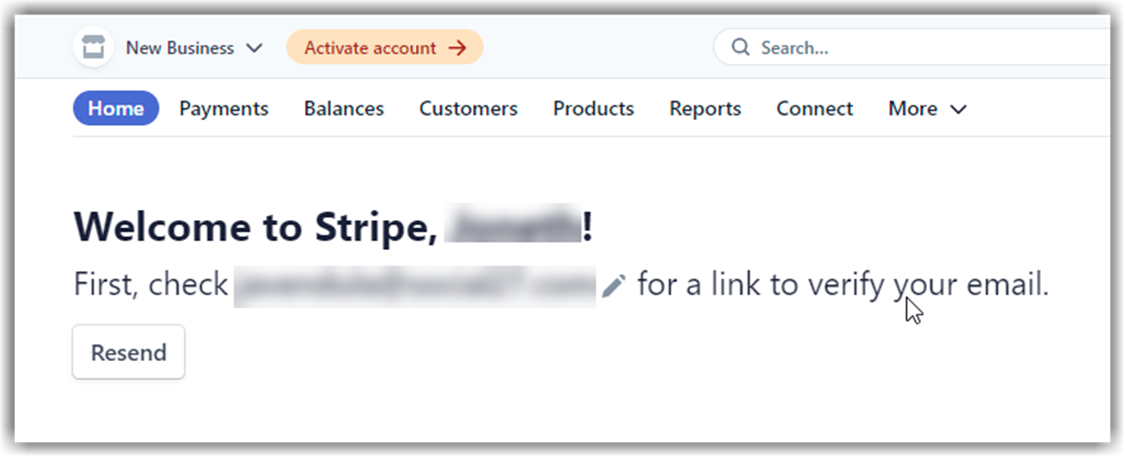 4. Click Activate Account.
5. Fill out your business information and click Continue.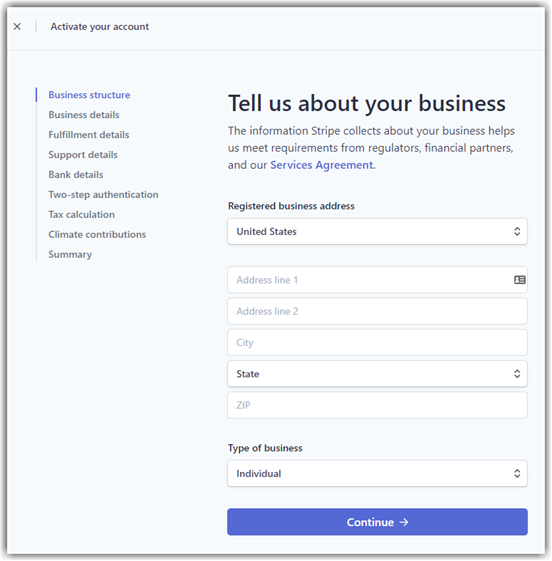 6. Navigate to the Products tab and click + Add product on the right side of the screen to set up or add your products. 
7. If you have a coupon code, click the Coupons link in the left menu to add it.
8. Once you've added your products and/or coupons, go to settings and provide access to the Social27 developer team.
Click settings   in the top left: 
In the Business settings section, click Team: 
Click + New Member on the right side of the screen: 
Ask your CSM for a list of the Social27 developer emails you should invite to your account and enter their emails in the invitation field.
Select the Developer option and then click Invite.