In the Social27 platform, attendees can search by session type to find sessions of interest to them.
To add a session type to your event, log in to the Events Builder and select Content > Sessions from the left navigation menu. Select the Session Types tab, then click Add Type. On the Create Session Type page, enter a name for the session type and select a color from the Color dropdown. Click Save once you've entered your Session Type details.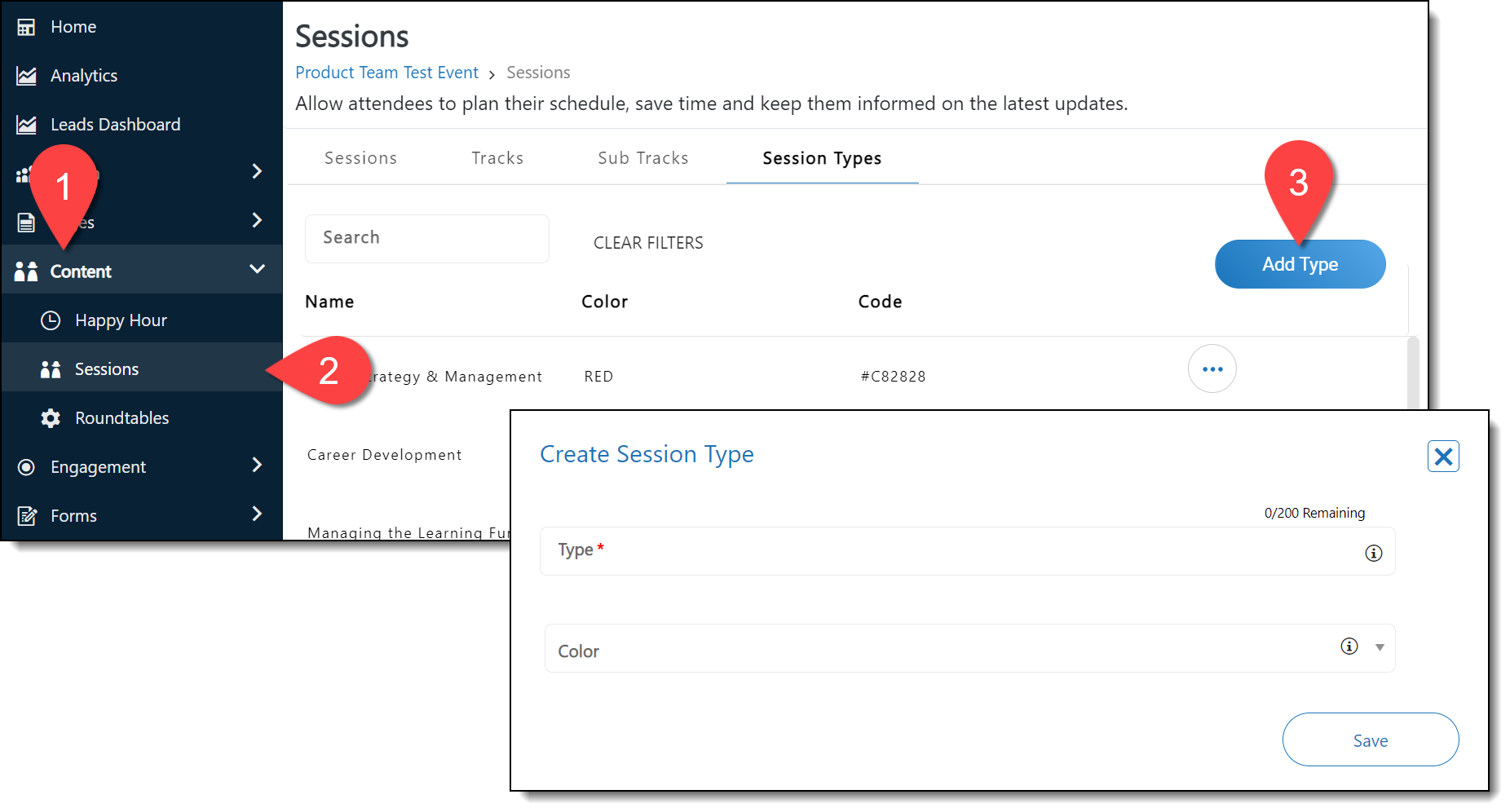 Session type colors appear on the Sessions page of the event site as a colored bar along the left edge of the session tiles.
Further Reading: