Add sessions to your personal calendar to receive reminders when they are about to begin. To do this, first add the session to your event agenda by clicking the calendar icon
on either the Session or Speakers page. If you are viewing recommended sessions on your My Agenda page, click Add to My Agenda.
Once you've added the session to your agenda, click My Agenda on the left navigation panel, then Add to Calendar. You will be able to add the session to an Outlook, Google, Yahoo, or Apple calendar.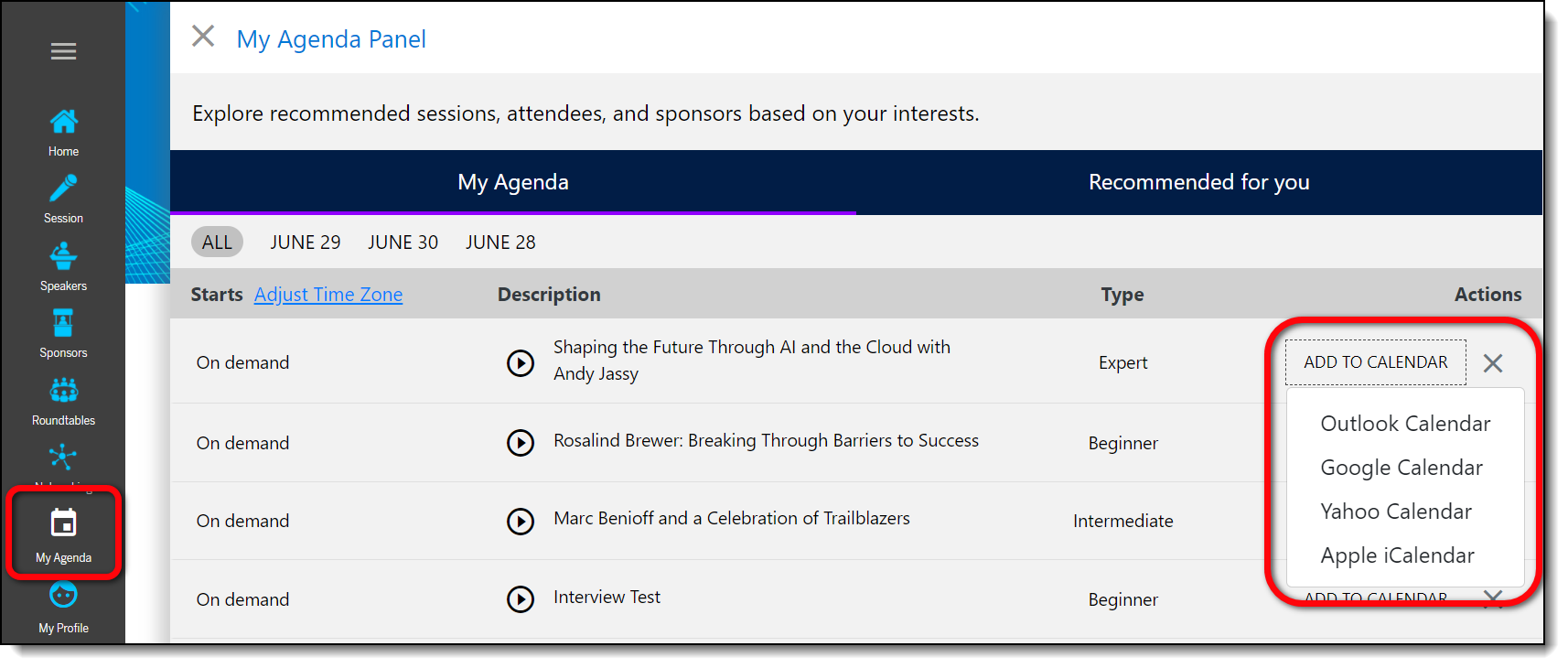 Further Reading: