Using the Events Builder, you can allow sponsors to add/create Roundtables and Boardrooms to connect with attendees via video conference. Sponsors can create meetings and use Microsoft Teams, Zoom, Social27, or custom link as their meeting provider in these Roundtables and Boardrooms.
To enable this feature, login to the Events Builder and select your event. Click Pages > Sponsors in the left navigation panel and click the ellipses icon in the upper right corner of the sponsor you want to be able to create Roundtables/Boardrooms. Click Edit.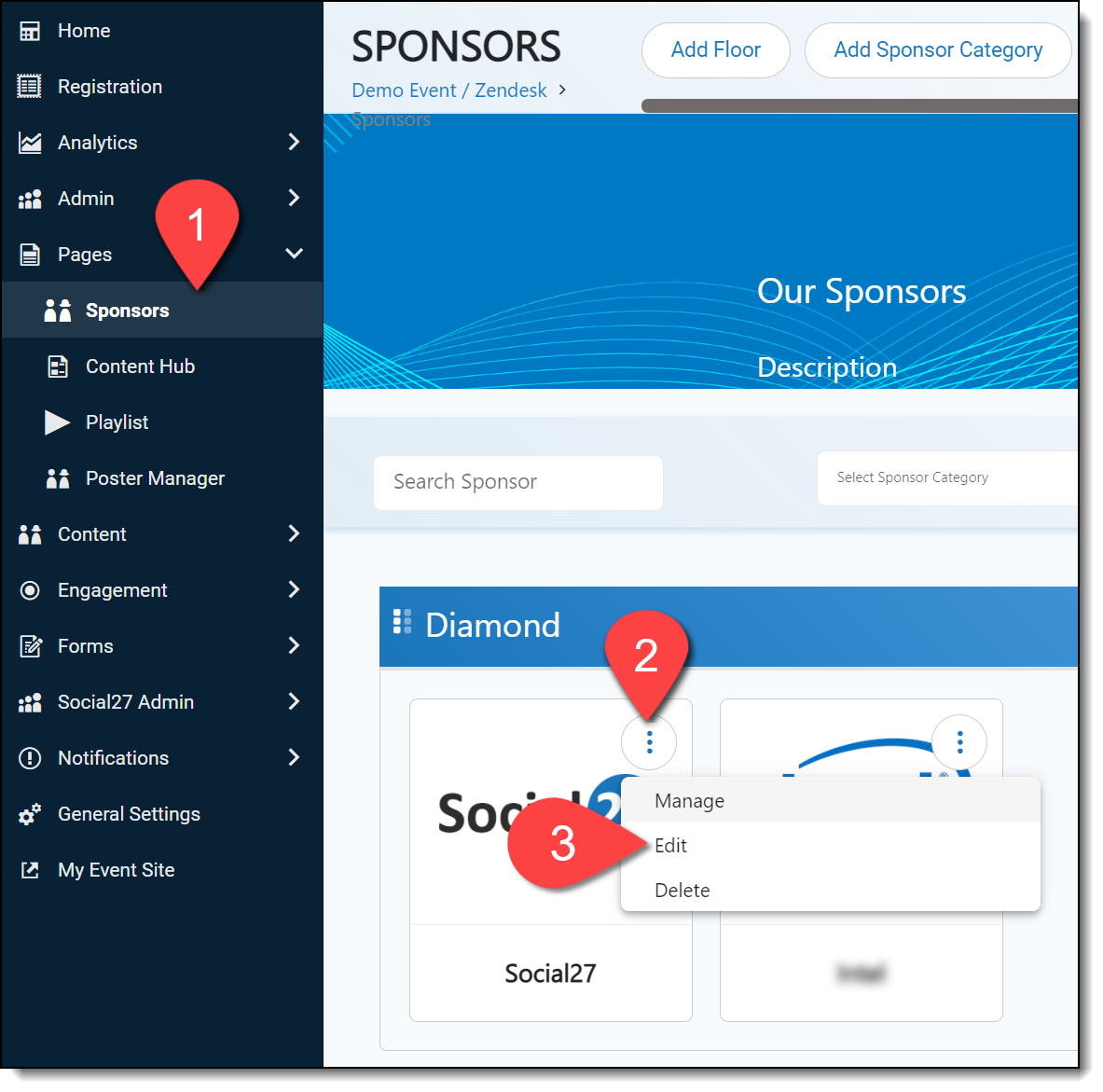 Scroll down to the Booth Settings section and check the Roundtable and Boardroom boxes. (Roundtables are limited to 6 attendees, whereas Boardrooms allow for up to 15 attendees.)
Tip: This section also allows you to set which providers sponsor
s
can use in their Roundtables
and Boardrooms
.
You can view all Boardrooms and Roundtables that have been created in the event by clicking the Roundtables button in the left navigation panel on the event site.
Further Reading: