While attending an event, you can be awarded different badges and points if you interact with other attendees, sponsors, sessions, and much more.
The Leaderboard appears on the Networking Lounge page and will show you which users have earned the most points and badges.
Your profile appears at the top of the list and top earners are listed beneath you (ranked in descending order by number of points earned). Rankings are updated every hour, so don't worry if you have earned a number of points but don't immediately see this reflected on the Leaderboard.
If you want to find more information about badges, you may see a Badges Guide link (a) or hover over a badge image to reveal its name (b).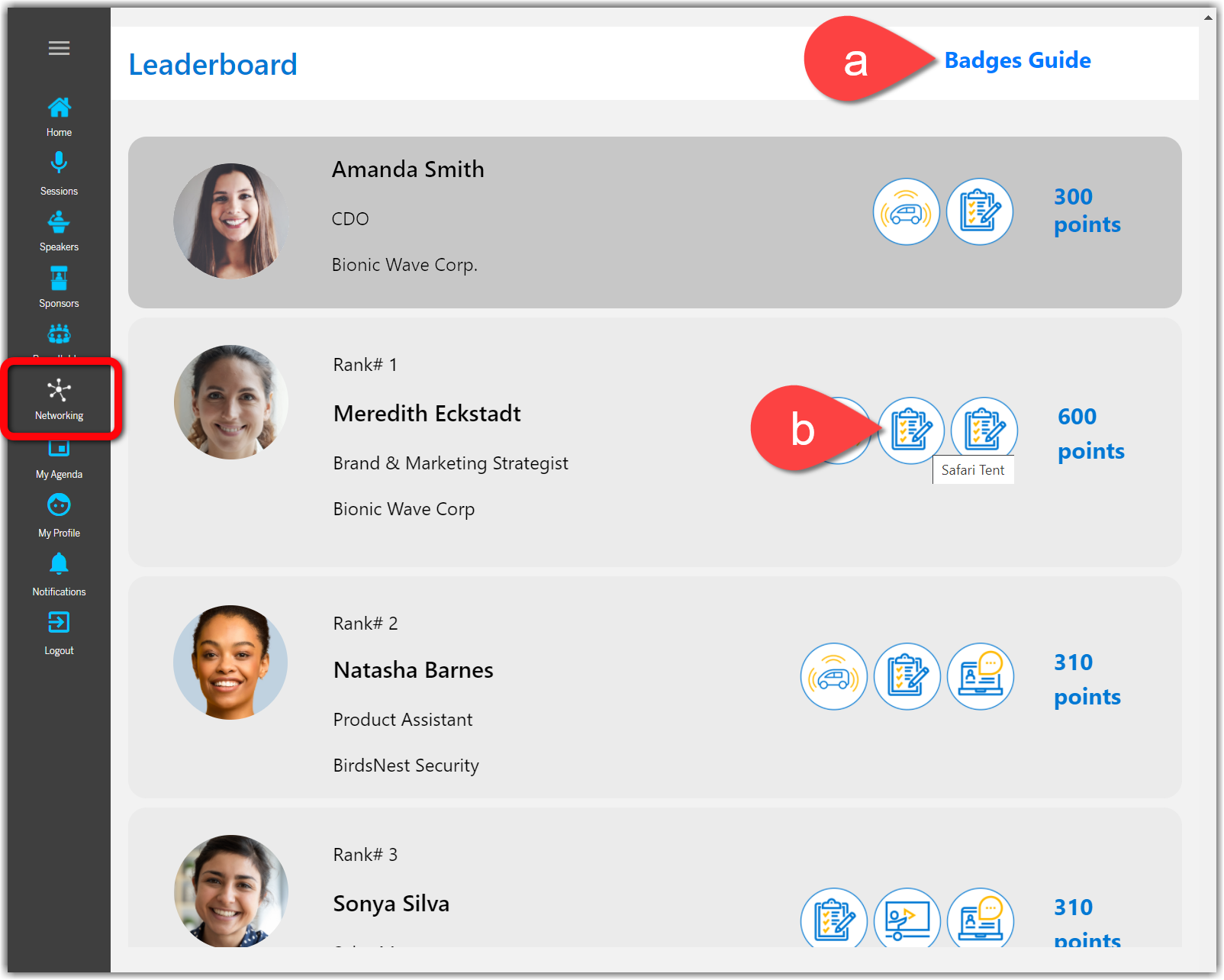 Tip: Users who have turned on Incognito mode will not appear on the Leaderboard.
Further Reading: