If you have questions during a session, you can use the chat function to direct questions to the session speaker/s.
To ask these questions, open the chat sidebar by clicking the message icon in the top right corner of the session player. Click the moderated Q&A tab and enter your question.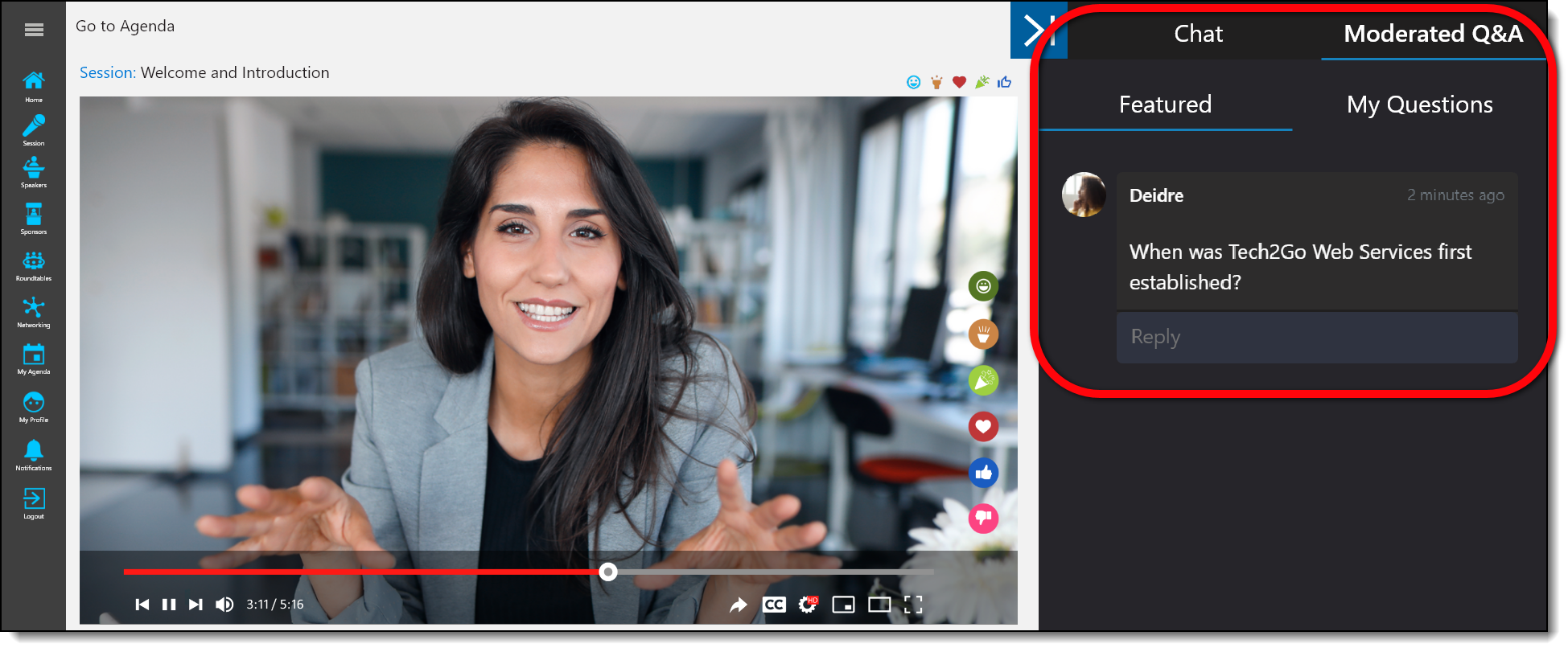 Once you've submitted your question, the session moderator will review it. If they approve the question, they will publish it to the session, and it will appear in the Featured tab.
During live sessions, the session's moderator will do their best to relay all questions received to the speakers to respond in real time. Speakers can answer any remaining questions off-line throughout the event dates.
Further Reading: