Change your event settings, including basic details, language, social media, event type and themes by following the steps below:
Note: Please make sure you are satisfied with these for better attendee experience.
Click the 'Event Setup' tab on the top and click on 'Basic Settings'
Enter the Event information:
Title
Description
Event URL
Time and date along with the time zone
Select the languages you wish to create for your event
Enter the Website and social media details
Click save and next from the top right. This will bring you to the second page:
On the second page, please finalize the type of event and make sure you enable the features that you would like to use. Once done, click save and next.
On the last page, you will be able to select a default theme and banner. You can further build from the theme settings.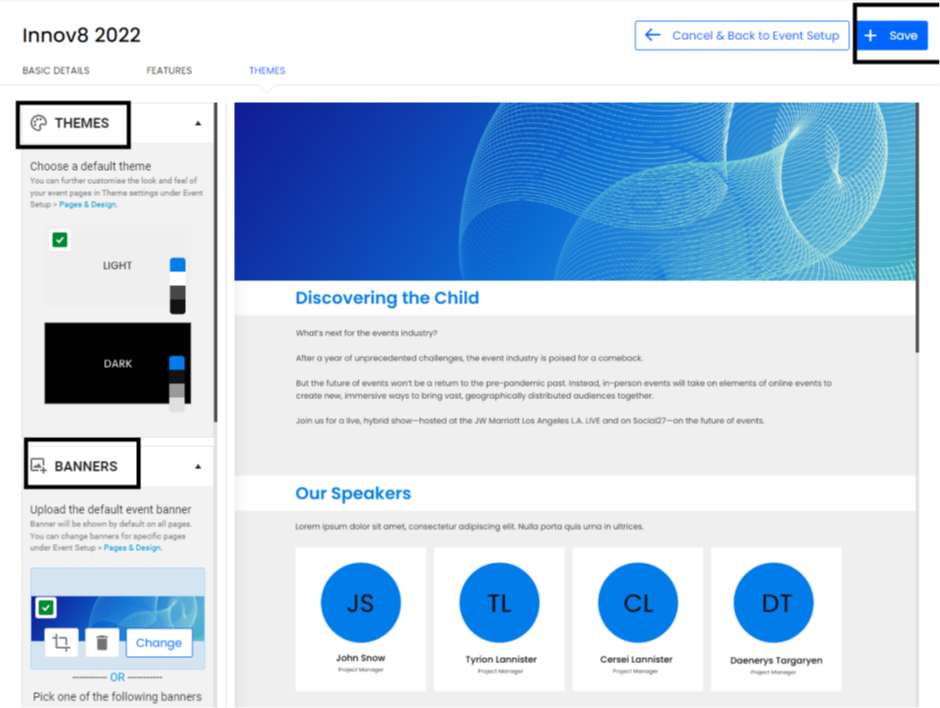 Finally, click the save button to save the settings.