As an event organizer, you can enable Social27's Speed Networking feature to match like-minded attendees with one another so they can form valuable connections. This article explains the various Speed Networking settings you can customize.
To enable Speed Networking, log in to the platform, and select your event. Select general settings > Recommendation and Enable Speed Networking.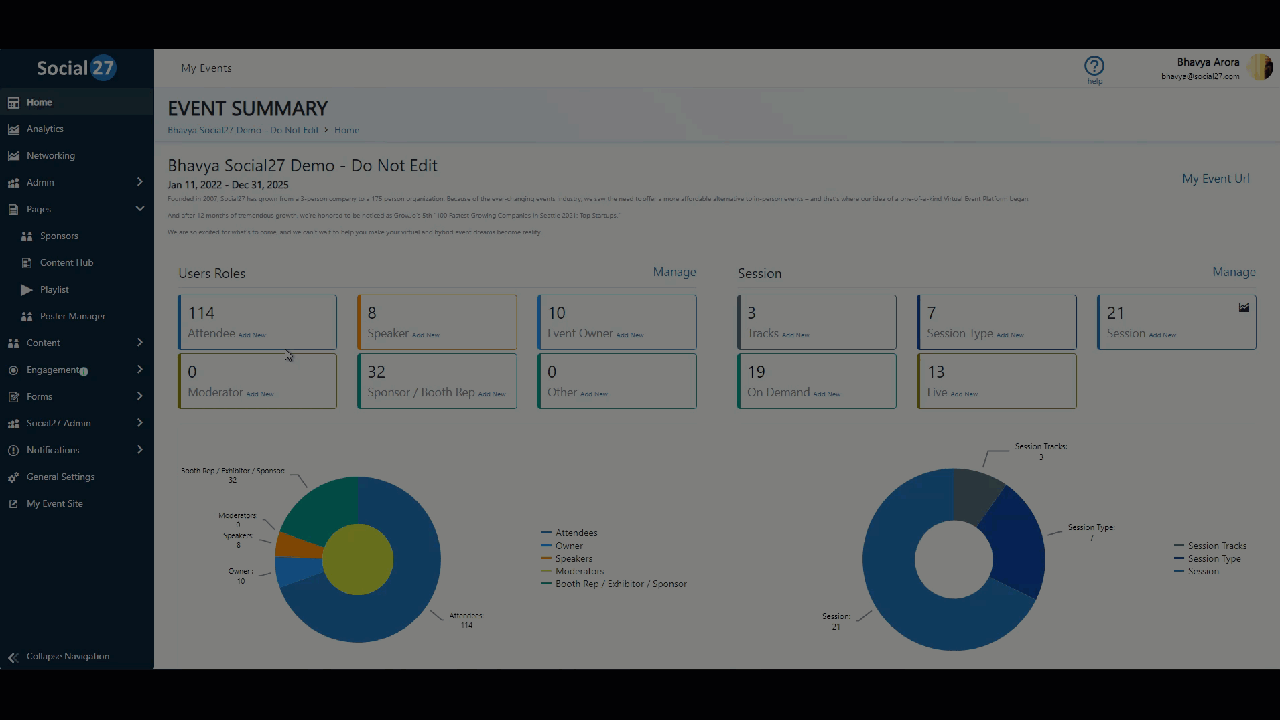 Note: Match With AOI - Allows an attendee to interact with attendees who share a mutual interest and Roll a Dice - Let everyone get to know each other based on random presets. In order to save the settings, one of the features needs to be selected and then select the save button by scrolling down to the bottom.
Once enabled using the left menu rail, navigate to Networking > Select Speed Networking. and click the pencil icon to adjust the feature's settings.
This page shows you quick Speed Networking stats for your event. Click the Settings pencil icon to update the settings (when people can meet and for how long).
On the settings, you can set when your attendees can begin connecting via Speed Networking (including time zone) and how long their meetings can last if they decide to meet now.
Finally, you can set whether your Speed Networking events occur a single time or reoccur daily. After you have made all your adjustments, click Create.