To watch a session, navigate to the Sessions, My Agenda, or Speakers page and click the play icon

.
On demand sessions can be watched at any time, but if the session is a live session, you will only be able to join at the session's scheduled time/date. If you click the play icon before this time/date, a notification will appear in the top left corner of your browser window letting you know the session hasn't started yet.
Once you've launched a session, you will see the session player and be able to interact in several ways:
React to session content.
Chat with other attendees.
Ask questions of the session speakers/moderators.
Download session resources.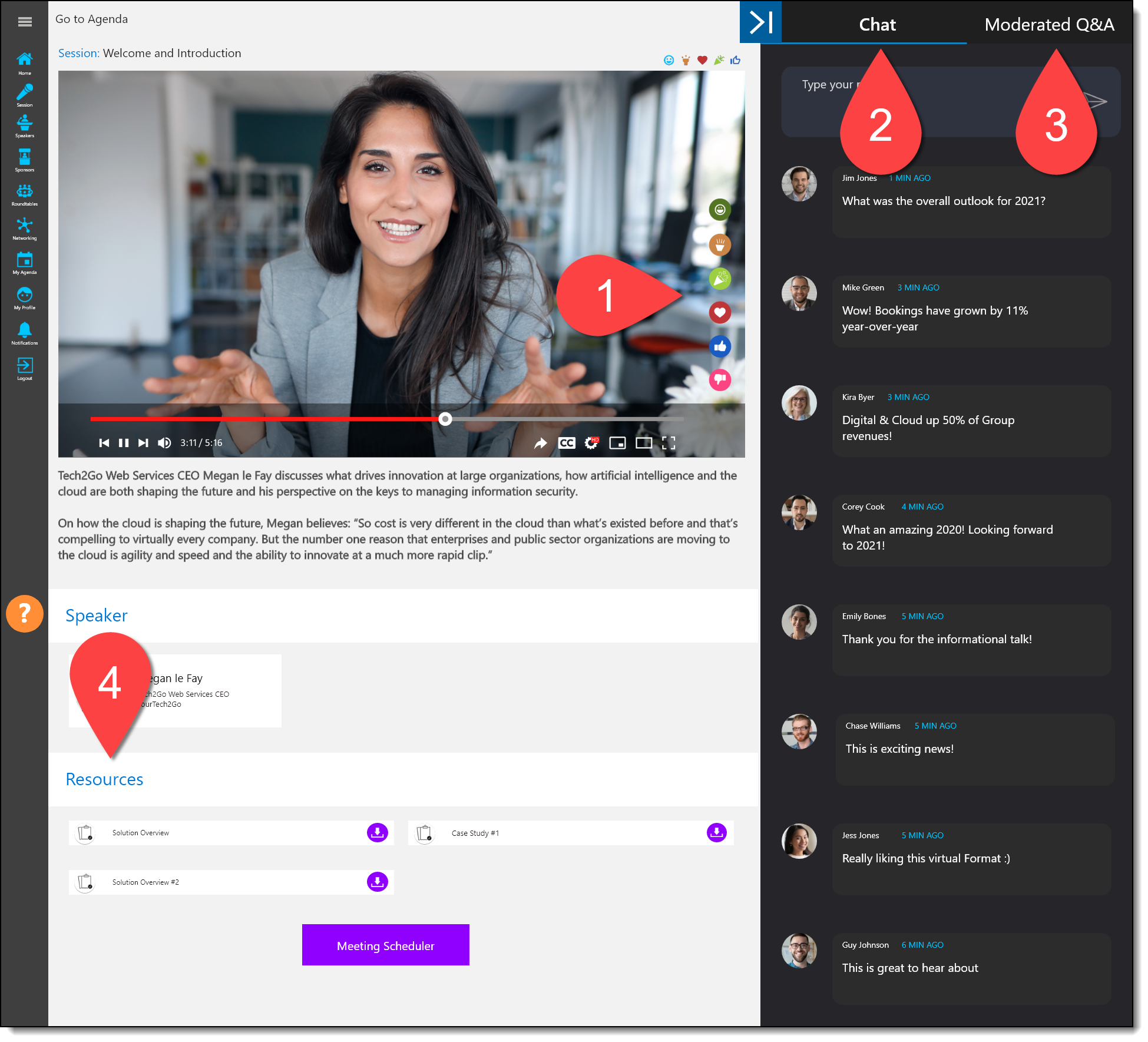 Further Reading: