Sponsors
Do you want to manage and organize from floor to speakers in a matter of minutes? Check this out below:
In the world of virtual events, exhibits, trade shows, and conferences choosing a successful layout starts by assessing your business and event objectives, the types of shows you are attending and the budget you have been allotted. By determining what your business wants to achieve by its participation and what it wants to communicate to the attendees, you can decide which shows have the greatest potential to generate leads. The Sponsors are lining up and adding a Floor plan will organize your Sponsors for your virtual event.


To access Sponsors:
> Login into your Admin account, > look for the Event name > and from the left panel > choose Pages > then Sponsors.


To Add Floor
Click the "Add Floor" button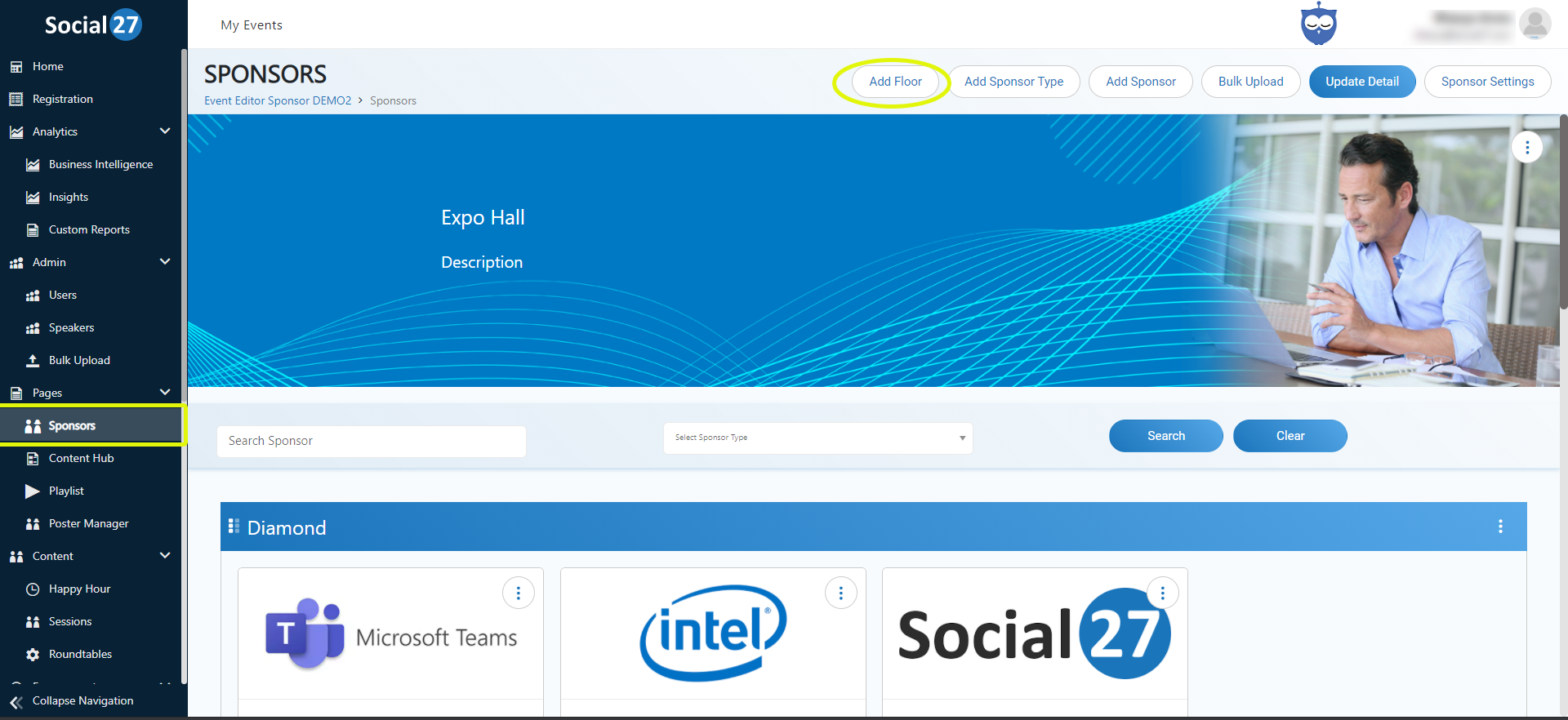 Click the "Create New Floor" button
After selecting Create New Floor follow the steps below:
Note: Adding logos and banners are image files. For the logo, you need to upload a photo that is 400 x 200px (2:1 ratio) image, no larger than 1MB.